by

Nila Do Simon

|

April 26, 2022
Escape to Florida's Most Luxurious Wellness Resorts
Step inside the Sunshine State's most restorative wellness resorts for an experience that mends the mind, restores the body and settles the spirit.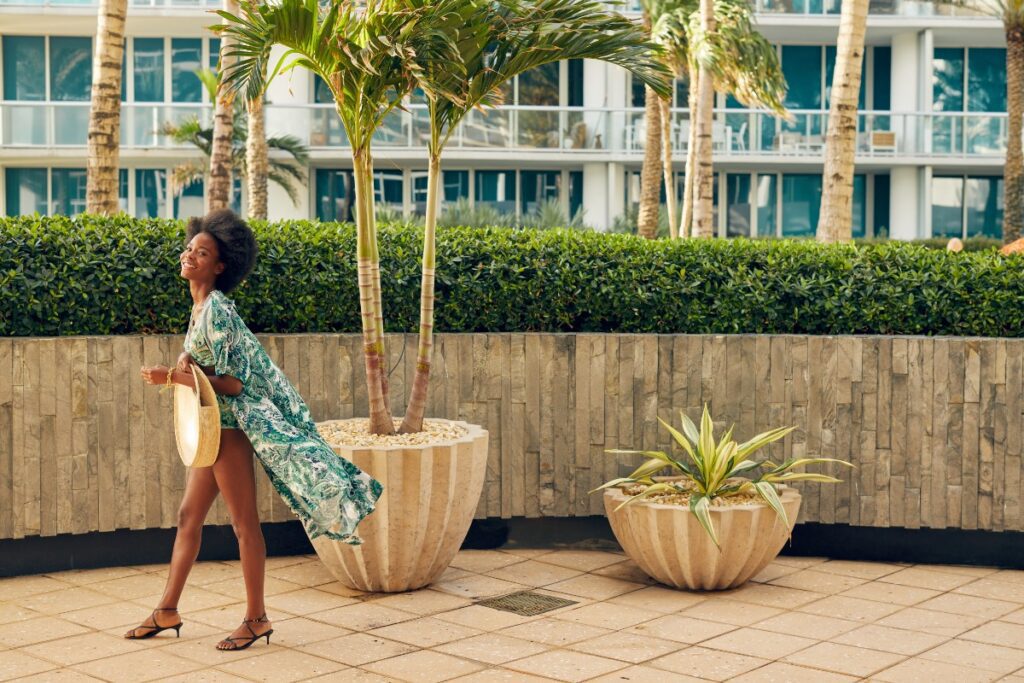 I've never drifted in space, but I'm pretty sure I came close to it on a recent spring day in Miami Beach. After floating for 30 minutes inside the salt float therapy pod at the luxurious Carillon Miami Wellness Resort, I felt not just weightless but limitless. Designed to quiet our mind's constant commotion and limit environmental stimulation, the soundproof egg-shaped enclosure gave my musculoskeletal and nervous systems a much-needed moment of peace. Suspension in this other-worldly state of zero-gravity zen, gave me a rare chance to press pause on two long years of uncertainty and disquietude and experience bliss on my terms.
It's time to indulge in yourself. As we work toward reclaiming our pre-pandemic lifestyle, admittedly health and wellness are at the top of our minds more than ever. With a slate of innovative treatment options, luxury accommodations and dedicated practitioners ready to dispense their golden touch, Florida and neighboring Bahamas are ideal locales to rejuvenate and reboot. Dive into a nourishing journey for the body and soul with our spotlight on four of the region's top destinations for wellness travelers seeking the fountain of youth.
Carillon Miami Wellness Resort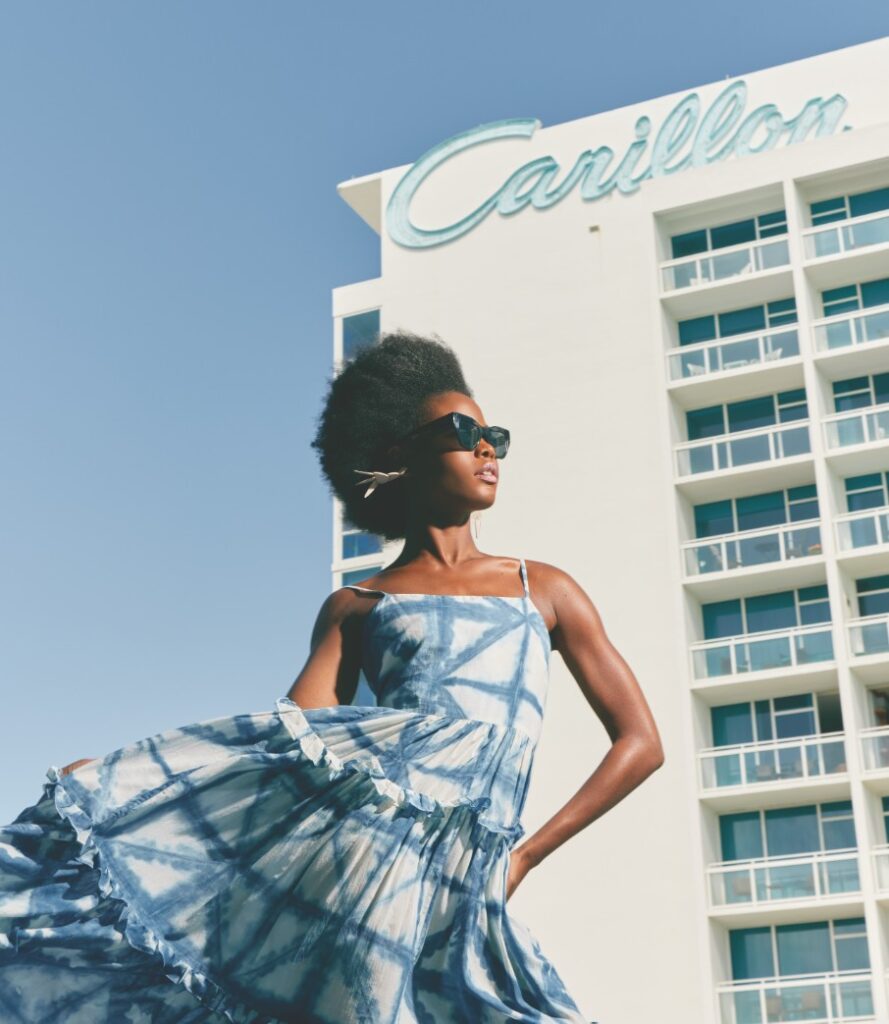 Tammy Pahel remembers the story well. Spurred by a series of heartbreaks, a friend's father was having trouble sleeping, clocking in no more than two hours a night for weeks. So Pahel, the vice president of spa and wellness at Carillon Miami Wellness Resort, suggested an alternative remedy: a circuit that incorporated color, sound, vibration and energy therapies.
Pahel saw firsthand the strength of these treatments in 2019 at an annual hotel and spa forum held in Paris. With nearly 70 countries in attendance, the forum was a forecaster on the future of the wellness industry around the globe. There, the latest in technological advances were presented: including beds, tables and pods that incorporated vibrational and energy medicine. Studies have shown that these disciplines can help correct imbalances in the body to restore health on a cellular level, and Pahel was eager to present them to the Carillon client.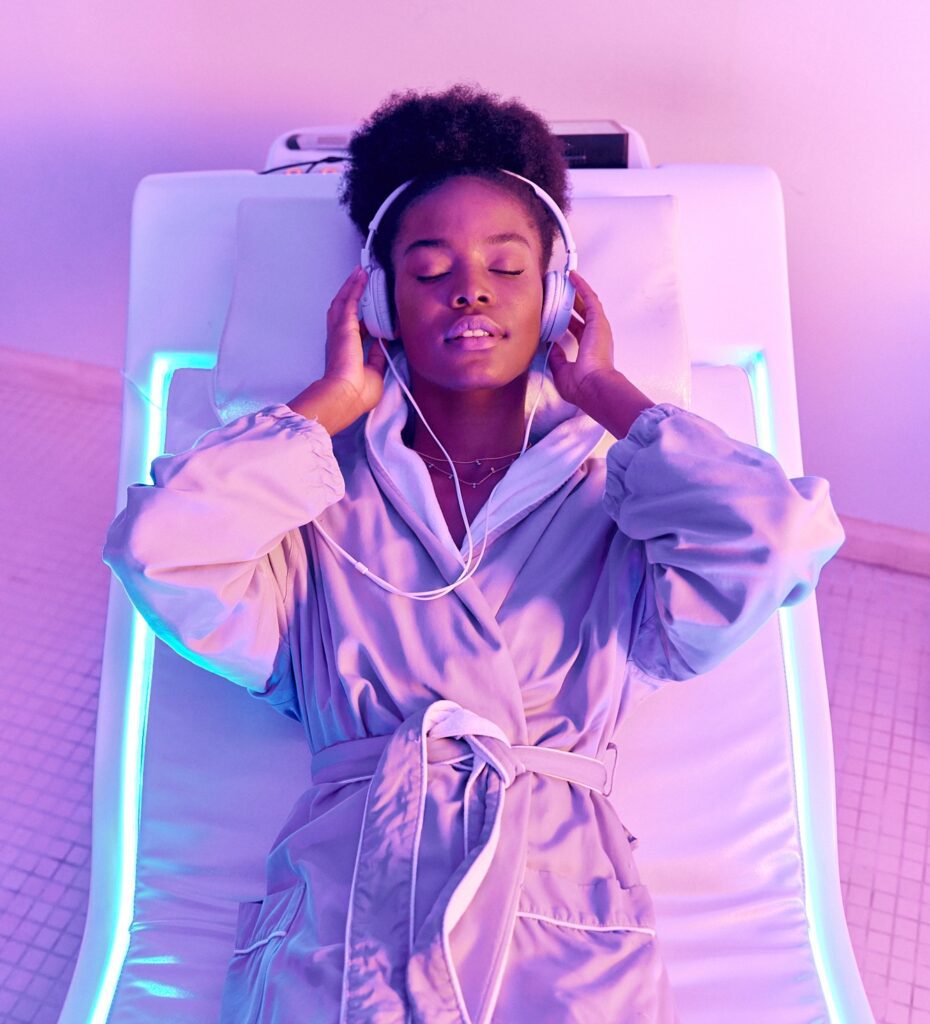 Under the watchful eye of a spa attendant, the friend's father underwent the Carillon's Sleep Well Circuit, a battery of mind-and-body sensorial therapies that are backed by scientific research. The circuit of four treatments included floating inside a salt bath, a pod of water infused with 800 pounds of Epsom salt to allow the body to reach a buoyant nature, relieving stress and detoxifying the body; lying atop a sound therapy table while listening to specific vibrations and audio frequencies that train the brain to relax; a meditation session inside the futuristic-looking Somadome pod, which combines color, audio beats and the micro-crystalline tiles to help achieve deep meditation; and a V.E.M.I. (or vibroacoustic, electromagnetic and infrared technology) treatment, where guests recline on a lounge chair while stimulations work to optimize cellular health by shifting the body into a parasympathetic rest-and-digest state and removing harmful radiation.
The result? "He went to bed that night for eight hours," Pahel says. "And he slept about eight hours again the next day and the day after."
Progressive, proven therapies are nothing new to the Carillon—the largest spa and wellness center on the Eastern Seaboard at 70,000 square feet—whose hotel component underwent a $10 million renovation in 2017. Located on the sands of the Atlantic Ocean in a soothing, cream-colored, Art-Deco bubble amid the urban bustle of Miami Beach, Carillon is a comprehensive respite with experts who create a lifestyle plan to better align a guest's physical, mental and spiritual health. In addition to a traditional spa menu, with salon services and facials, the Carillon is home to an integrative and functional medicine wellness division that offers IV therapy, B12 formulations and more to support a healthy immune system. A newcomer to the facility is a quartz massage table lined with warmed crystals that coax the body into relaxation, plus color therapy with seven alternating hues that connect the body to a deeper therapeutic experience. The tri-level facility also features on-site tools, like thermal hydrotherapy circuits with hot and cold areas (showers, tubs, saunas, loungers, an herbal laconium and more) that help to warm, cleanse and unwind the body.
---
---
Pahel admits the COVID-19 pandemic helped accelerate the booking of touchless therapies—treatments that allow guests to reap health benefits in complete privacy and solitude—without the physical presence of a therapist. In the past year, Pahel says demand for touchless treatments has been so strong that she's more than doubled the amount of dedicated therapy equipment (going from seven to 17 pieces), like the salt floatation tub and Halotherapy pod, both of which utilize the benefits of salt and are known to improve the immune system and build respiratory health.
"Three years ago at the Paris forum, I had one of those epiphanies in which I knew technology was going to be a part of our industry," Pahel says. "But for us to have all this opportunity under one roof was beyond my imagination."
Zuma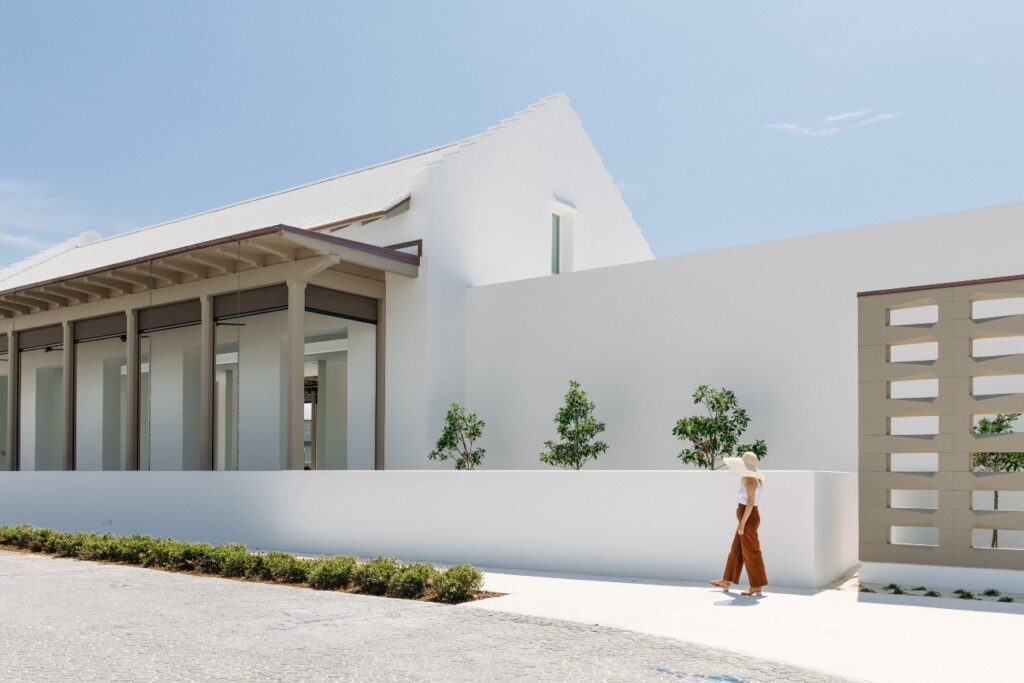 It's a classic case of IYKYK: If you know about Alys Beach's famed 15,000-square-foot fitness facility, Zuma Wellness Center, then you're in the know. With entrance limited to a small and exclusive club of Alys Beach homeowners and vacation renters, Zuma is one of the state's most impressive facilities, supported by a team that's focused on the individual and his or her needs.
Located along the sugar-sand beaches of the Panhandle, Alys Beach has become a prime example of how thoughtful, smart design can enhance the well-being of its residents and visitors. Constructed to encourage community connection, the town's New Urbanist setting includes walkable and bike-friendly layouts amid a village of stark-white Bermudan-, Latin American- and Caribbean-style buildings.
Zuma's campus features indoor and outdoor facilities that fall in line with Alys Beach's design ethos—serene, natural light-filled spaces that breed a motivation to stay healthy. The feeling is immediate upon entering the space and passing through the zen courtyard enclosed with custom, sculptural hardwood walls.
Patrick Hoffner, Zuma's head fitness professional, says the intimate nature of the private facility allows him to make a deep, long-term connection with his clients. A self-proclaimed "wellness nerd," Hoffner says that after a career as a personal trainer, in which he's achieved the highest level of certification in the TRX Suspension Training education program, Zuma is a game-changer for both him and members.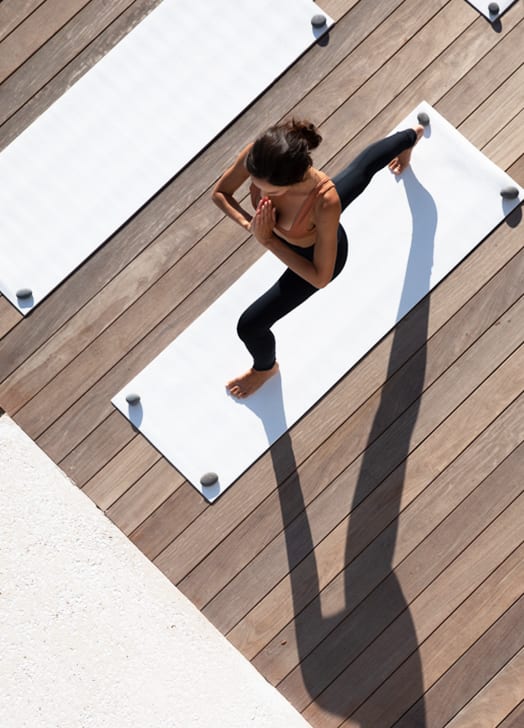 "What drew me to Zuma is that I can build relationships with people," Hoffner says. "In the training setting, you become not only a member's fitness partner, but also their nutritionist, therapist and friend. The homeowner engagement is huge here because they all care, and that makes me want to be better for them."
Zuma offers yoga, boxing, kickboxing, TRX and other classes in both large- and small-group settings, as well as aquatics programming within the indoor lap pool and one-on-one training. To round out the comprehensive experiences, Zuma also incorporates an outdoor relaxation area, steam rooms, strength training and massage therapy.
A major part of Zuma's health and wellness component includes its tennis programming, which takes place on two fast-drying Har-Tru tennis courts. Bo Petro, a 20-year-coaching veteran at private clubs and at the university level, leads the program. Petro has spearheaded programming that includes group clinics and social mixers that center around tennis. As Petro describes, he's looking to build a tight-knit tennis community.
"With two courts," Petro says. "It's what we're getting out of these courts that matters and that's the long-lasting connections that hopefully will lead to even greater community spirit."
Pritikin Longevity Center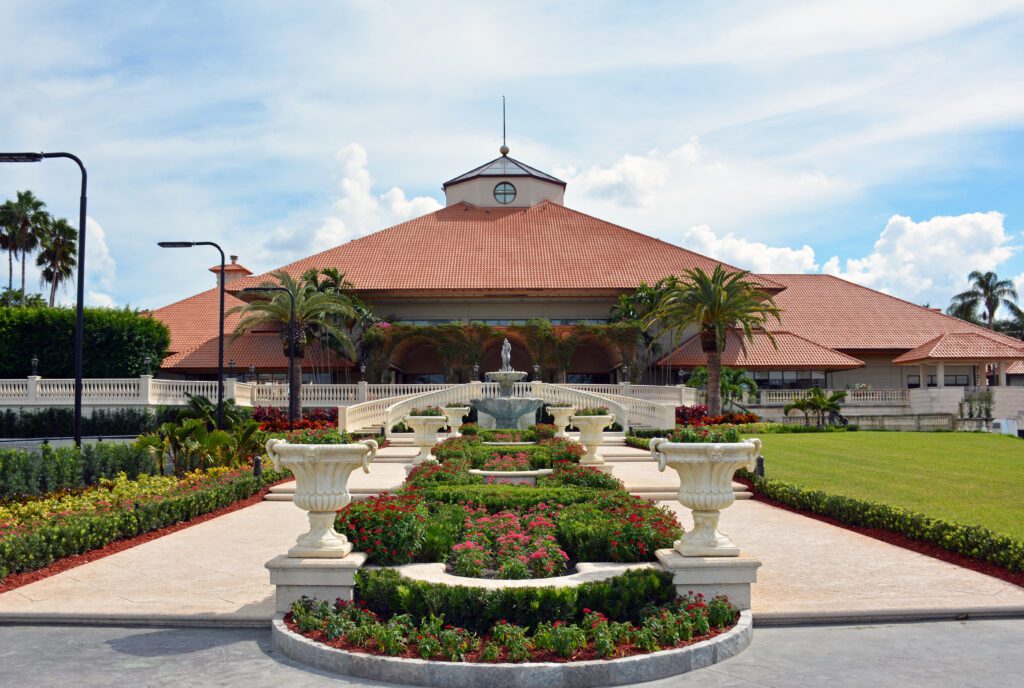 Amid 650 acres of pristine landscaping, four championship golf courses and a four-star resort, the Pritikin Longevity Center in Miami matches its postcard-perfect setting with an all-encompassing approach to building a healthy lifestyle. Where emerging facilities are in their infancy, Pritikin has been the standard-bearer of wellness for more than 40 years. Founded by Nathan Pritikin—an inventor who developed a passion for nutrition—the center has become globally renowned as a leading medically supervised wellness destination. Pritikin's medical experts—including a board-certified medical director and cardiologist, registered dietitians and nutritionists, fitness professionals, psychologists and chefs—develop individualized plans to help each guest achieve their personal goals.
To experience a retreat at Pritikin is to attend a master class in comprehensive health. A typical stay lasts two weeks and focuses on three pillars: nutrition, exercise and a healthy mindset. The first few days include instructional courses taught by specialists, and then building upon that knowledge, participants are put in real-life situations, like grocery shopping and dining with friends at a restaurant, to apply their learning.
At the Pritikin Longevity Center, it's really about lifestyle and attitude change, figuring yourself out. We're looking at the science, not the trends.
— Kara Burnstine
"It's pretty intense for them in the first two to three days," says Kara Burnstine, one of Pritikin's registered dietitians and a licensed nutritionist. "It's a lot of learning and unlearning of habits and fad diets. But after four days, we always see participants saying how good they feel."
Utilizing research-backed data, Pritikin practitioners are trained to reset guests' mindsets and unhealthy patterns, much like the case of a recent participant from Canada, Burnstine says. Dealing with a lifetime of stress eating and a desk-bound lifestyle as an accountant, he spent three weeks at Pritikin, where the medical experts examined various parts of his life. In those three weeks away from his pressure-filled routine, the guest gave himself complete self-care and experienced a world of possibilities that his sedentary lifestyle couldn't give.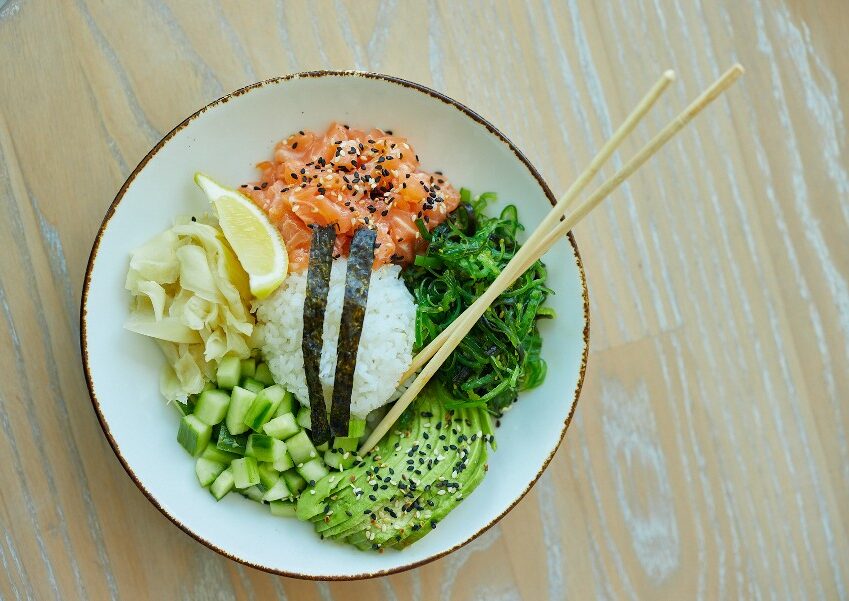 "Everything about his mood changed when he came to Florida, and a lot of that had to do with the weather," Burnstine says. "Being around the sun and in a relaxing environment, he said that he never felt better."
The specialists were also able to unlock the root of his unhealthy habits: a fear of overexertion. Diagnosed earlier in his life with a heart arrhythmia, doctors had prescribed the guest medication that slowed his heart rate and caused him to fear the effects of exercise. The Pritikin exercise specialists eased his anxiety by developing movements that catered to his condition. The result? He lost 15 pounds in those three weeks and realized he needs to relieve stress to focus on his health, Burnstine said.
"At the Pritikin Longevity Center, it's really about lifestyle and attitude change, figuring yourself out," Burnstine says. "We're looking at the science, not the trends. Pritikin focuses on all of your health while tackling your science. It's a lifestyle, and we give you confidence and tools that you can stick with."
Pink Sands Resort's Wellness Retreats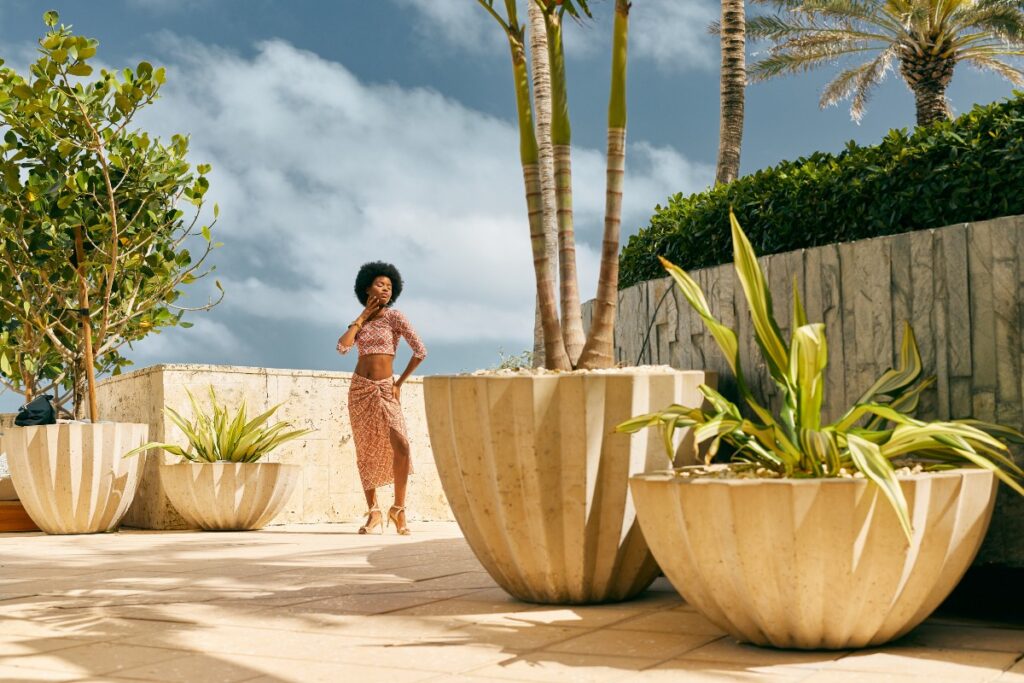 It's hard to imagine a more idyllic location to perfect your warrior pose than at Pink Sands Resort in the Bahamas' Harbour Island, which is about an hour flight from South Florida. The chic island oasis is nestled among 20 acres of lush landscape, designer homes and villas, and of course, a famed 3-mile strip of pink-sand beach that sparkles against turquoise-blue water. And if the pure island air and paradisiacal setting aren't enough to better one's outlook on health, Pink Sands Resort's wellness retreats will certainly tip the scales in favor of a more thoughtful approach to living.
Created in part to shift from the mental anguish created by the effects of the COVID-19 pandemic, the retreats are led by some of Fort Lauderdale's premier wellness experts, including Pam Butler, a certified Chopra primordial sound meditation instructor and yoga teacher, and Lauren Cobb, a yoga instructor and natural healer. The two have combined forces with Dean Max—a legendary chef whose farm-to-table ethos inspired a culinary generation including James Beard Foundation favorite Jeremy Ford—to create programming for Pink Sands.
With three total retreats already in the books and plans for quarterly wellness events that embrace fitness, spiritual exploration and culinary offerings with multiple chef appearances, these multiday immersions provide movement instruction, nutritious meals and expert-led meditation sessions—all set against a majestic island backdrop.
When you do meditation and movement and yoga, look at it like it's mental floss: You're getting into the nooks and crannies and cleaning it out.
— Pam Butler
Multicourse family-style dinners are held at the on-site restaurant Malcolm 51 with a menu of sea-to-table grilled octopus, island curry seafood soup, and spicy lobster and shrimp ragout. For something more casual with a five-star view, guests can head over to Blue Bar and Kitchen, an oceanfront spot serving entrees of avocado toast, conch salad, yellowfin tuna poke bowl and house smoked mahi dip. On-the-beach group classes, including morning jogs led by chef Max, are followed by wellness shots for a refreshing morning jolt.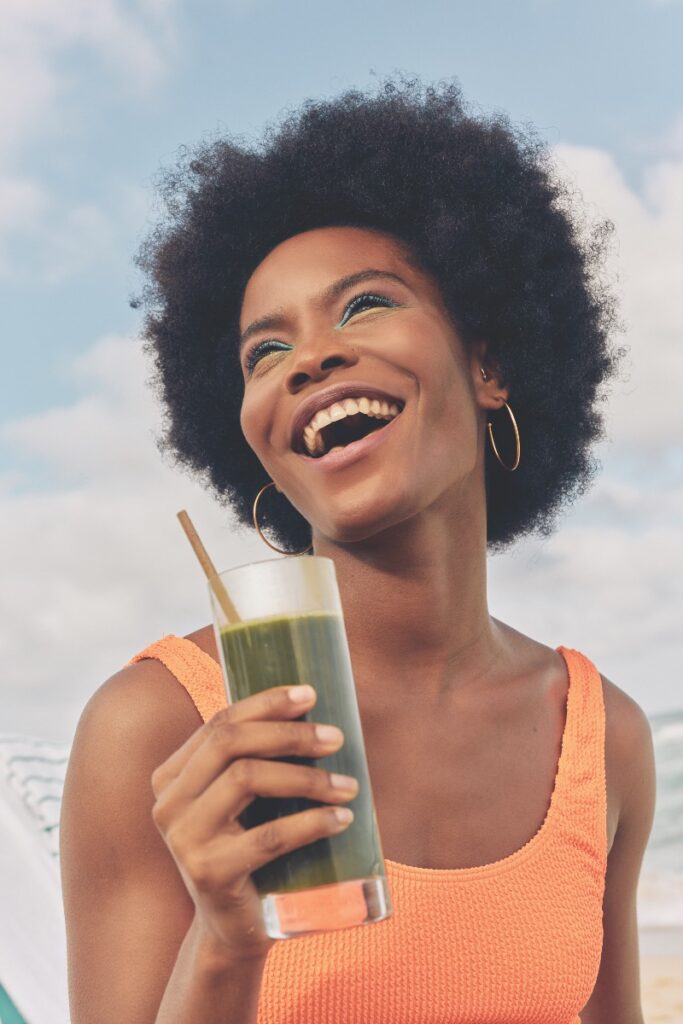 In addition, it's also a chance to experience a moment of connection—with a community and oneself. "Mental hygiene is important," says Butler, whose meditation sessions and breathwork guidance leaves participants feeling less stressed and more present. "When you do meditation and movement and yoga, look at it like it's mental floss: You're getting into the nooks and crannies and cleaning it out."
For Cobb, the effectiveness of these retreats isn't just in the number of participants, but in the bonds that are formed between them. In their two most recent gatherings, nearly 30 practitioners from all over the nation attended the first event, and about half of the members of that group returned for the second series, excited to rekindle a bond.
"No matter where they are in the world, they will always have this network that they can go back to," Cobb says. "This isn't just about a community on a weekend retreat; it goes beyond that. They are here to make lifelong connections."
The bottom line? Namaste-ing in an unspoiled setting with like-minded people might just be what the doctor ordered.
---