10 Florida Filmmakers to Watch
The Sunshine State takes center stage as the muse for these talented filmmakers on the rise.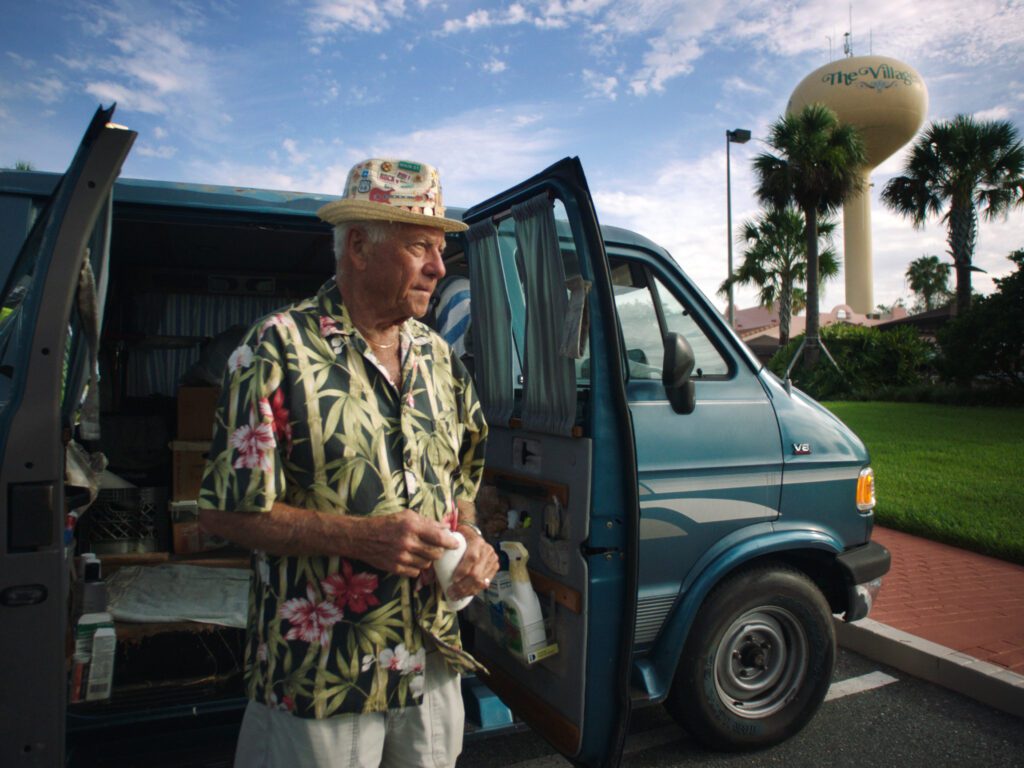 Florida's film industry doesn't offer the tax breaks or infrastructure that has made neighboring Georgia a southern alternative to Hollywood, but it does flourish with homegrown cinematic talents, reflecting on the state's urgent ecological issues, its real-life gonzo personalities, and its diverse immigrant communities with new and imaginative perspectives. Here's a look at 10 rising filmmakers who are making a buzz.
---
Lance Oppenheim
Age: 25
City: Southwest Ranches
Background: "I was the problem child in my family," Oppenheim says. "When I got in trouble, I'd watch movies, and it would calm me down. My dad turned me onto Kubrick." As an adult, he studied film at Harvard's Sensory Ethnography Lab, whose graduates include filmmakers such as Andrew Bujalski, Damien Chazelle and Darren Aronofsky, who executive-produced Oppenheim's debut feature.
New film: Some Kind of Heaven is a deep dive into the personalities of The Villages, a Central Florida retirement community.
"It had become one of the fastest-growing cities in the country … spanning four zip codes and the place is so intricately designed to look like the opening of [David Lynch's] Blue Velvet. It brought residents back to a place in their youth. That's what caught me, that so many people had Peter Pan syndrome," he says. "I think a lot of people were wanting the film of all films about racy retirees, and that was something I didn't want to do."
How Florida shaped his career: "I really didn't realize how lucky I was to have grown up in a place where basically fascinating stuff is happening all the time," he says. As a kid, Oppenheim would look for outrageous news stories in the Orlando Sun-Sentinel. When he was 15 or 16, he took a camera and followed "an animal rescue group that was going into the Everglades to find abandoned dogs." They worked as nail technicians. And they were armed. "It's the first film I made. It's not very good. It's got a terrible title: The Dogmatics."
---
Edson Jean
Age: 32
City: Miami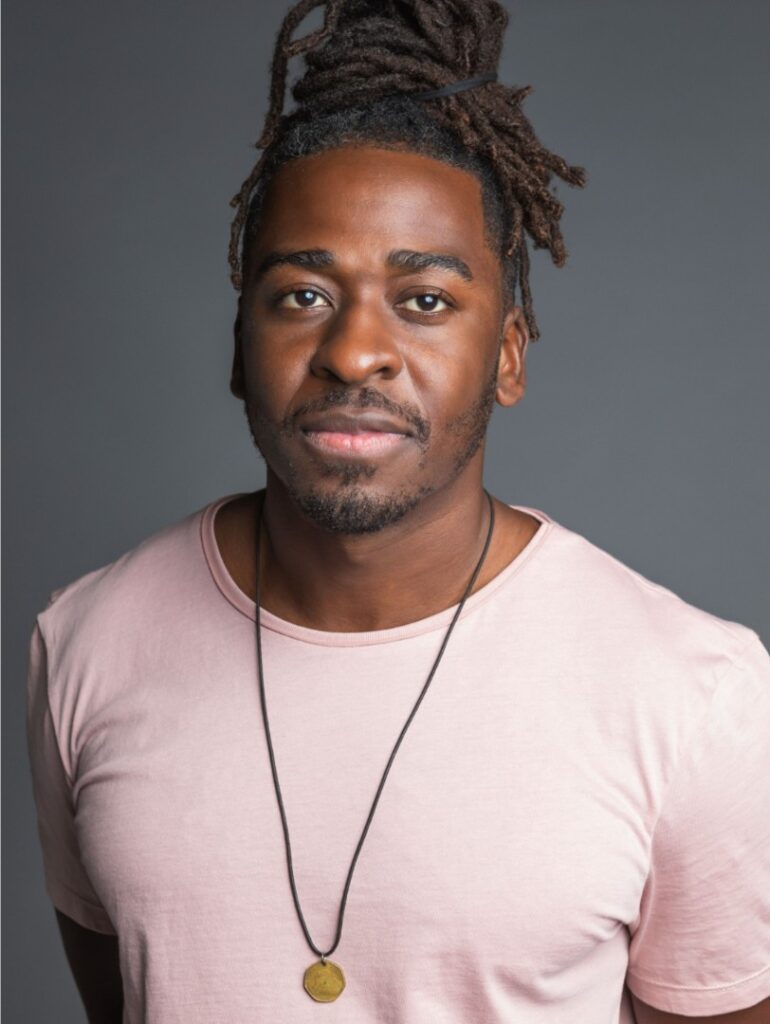 Background: Throughout his 20s, Jean worked as an actor, with appearances on HBO's Ballers, Netflix's Bloodline, and the Complex digital series Grown, which he directed and co-wrote. His first effort, the short The Adventures of Edson Jean (2013), was his BFA thesis project, based on his one-man show. "That [led] me into Googling how to make a film," he says. "It put more autonomy and agency into my hands as far as telling stories about the Haitian-American experience."
New film: Ludi is in post-production pending announcement of its world premiere. The story of a nurse assistant struggling to make her way in Miami's Little Haiti is based on the experiences of Jean's immigrant mother. The project became reality when Jean won a $50,000 grant from Miami's Oolite Arts as part of its Cinematic Arts Residency program.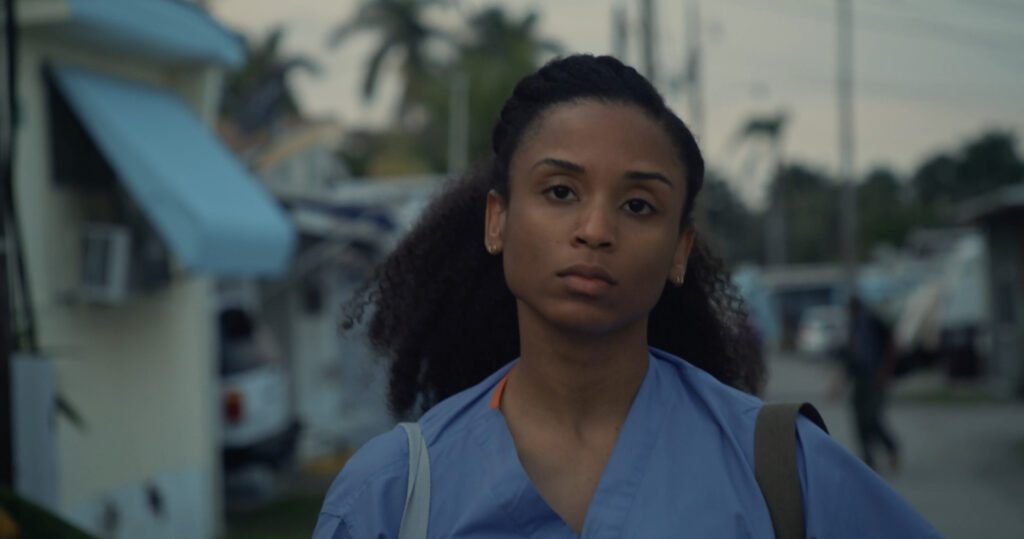 Most significant acting gig: Through his friendship with producer Andrew Hevia, Jean was hired to read opposite prospective actors during Miami casting sessions for Moonlight. "That was the most beneficial," says Jean, who also had a small role in the film and now counts director Barry Jenkins as a friend, "being privy to the casting meetings. At the time I was just helping a homie out. I didn't have any idea how the film would be."
What he's learned from his brushes with Hollywood: "The larger machine of the industry doesn't know how to reach a specific audience like the person who is creating the work for the audience," he says. "That led me back to microbudget filmmaking."
Headshot by Chris Diamond
---
Kali Kahn
Age: 26
City: Miami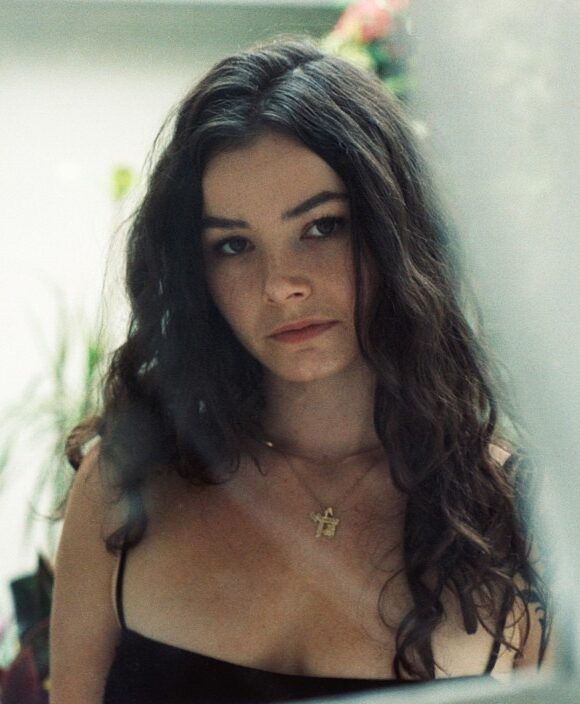 Background: The Broward County native studied philosophy, gender studies and political science at the University of Miami, but had no formal education in film. In 2018, she earned a grant to make a short film and jumped in.
"I realized that film was a beautiful way to apply the theories I was passionate about in college, but also layering them with a spiritual and emotional component that academic and professional philosophy kind of discouraged," she says.
Current film: Fairchild, which the filmmaker describes as an "impressionistic character study" of a 15-year-old girl at an ordinary summer camp in the Everglades that turns out to be anything but. She explains the film's unusual perspective and structure: "I wanted to mimic the nonlinear nature of memory and trauma. I'm used to seeing stories about sexual violence that are very lurid and sensationalized, and growing up … my experiences as an adolescent girl never conformed to the stories I saw on screen. Because these stories kind of prioritize violence and action over trauma and emotion and subjectivity, I wanted to do something different that would resonate with people."
On not going to film school: "I like to say that I'm community-taught. I really don't take any credit for what I've learned. My cinematographer Debi Jimenez approached me after it got greenlit. I learned everything I know from her."
Next project: Kahn is developing a feature script about "four teenage boys who have a hurricane party in the Miami suburbs, and how they navigate the limits of their masculine upbringing in the face of external and existential challenges."
---
Keisha Rae Witherspoon
Age: 40
City: Miami
Background: The filmmaker, whose academic background is in photography and journalism, co-wrote the popular short film Papa Machete (2014) and worked in film production before making her own films. She co-founded and is creative director of Third Horizon, a Caribbean artist collective and film festival. Last year, she was the inaugural recipient of the Lynn Shelton "Of a Certain Age" grant, a $25,000 award given to a woman or non-binary US-based filmmaker, age 39 or older, who has yet to direct a narrative feature.
Current film: Now showing on the Criterion Channel, the 13-minute short T. is Witherspoon's directorial debut, a speculative documentary about Liberty City's annual "T Ball," where mourners assemble to model custom-made T-shirts that celebrate their dead loved ones. The film's bravura visual style and social imagination took home the Golden Bear for best short film at the 2020 Berlin Film Festival.
"Sci-fi seeps its way into my work, but I was careful to include space for rejoicing and perseverance," Witherspoon told Filmmaker magazine, which selected her as one of its 25 New Faces of Independent Film in 2020. "Beyond survival—I think that's where we venture into joy."
What's next: An untitled project set in Opa-Locka described as a "post–alien-abduction black sci-fi," expected to wrap next March.
---
Sasha Wortzel
Age: 37
City: Miami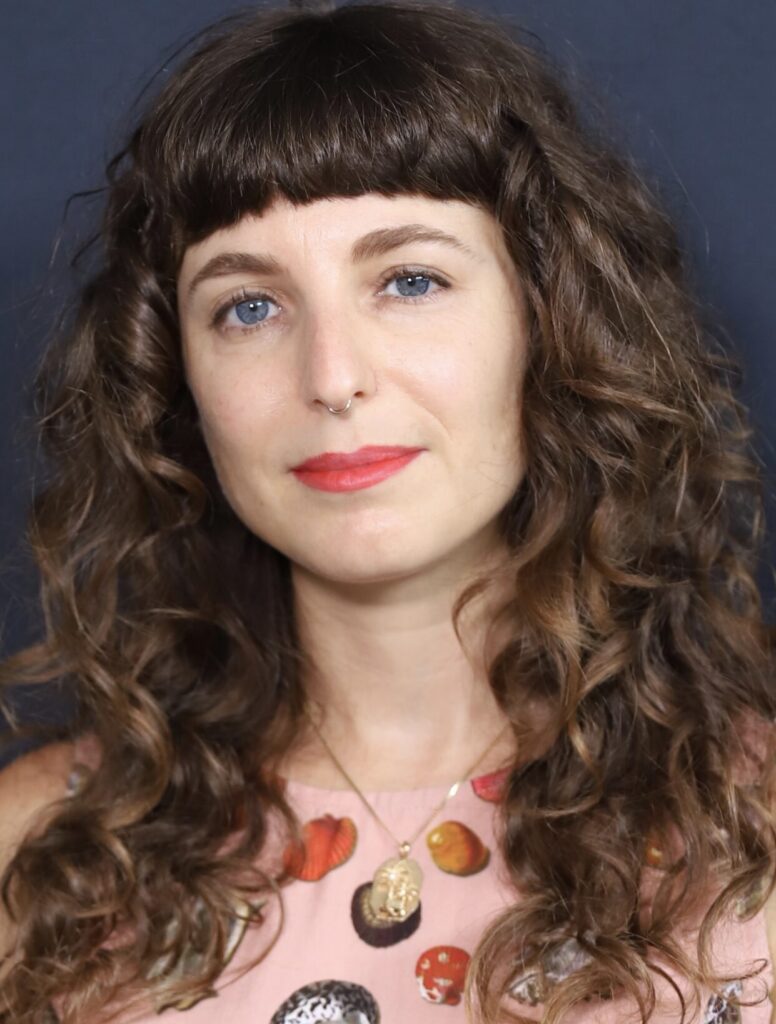 Background: Wortzel grew up in Fort Myers and Sanibel Island and now divides her time between Miami and New York City, where she earned degrees at New College and Hunter College. The artist and filmmaker has screened at the Museum of Modern Art's Doc Fortnight, the True/False film festival and Berlinale. She's also exhibited at the New Museum and the Kitchen, a nonprofit space dedicated to displaying artwork of all disciplines.
"I often describe my practice as working across film, installation, sculpture and performance. I say that I blend the archival and imaginary to explore how the past haunts and inextricably shapes contemporary life," she says.
Current exhibit: Dreams of an Unknown Island at Miami's Oolite Arts, where she is a resident artist. The sculptural and multi-channel audio installation mixes underwater recordings from Florida's Gulf Coast with voices reciting the Mourner's Kaddish.
Currently online: This Is an Address, which pays homage to activist Sylvia Rivera and other HIV-positive New Yorkers who took up residency on the Hudson River piers in the 1990s.
Work-in-progress: River of Grass, which the filmmaker expects to finish by early next year. "It's a sort of kaleidoscopic portrait of the Florida Everglades that investigates the cultural politics of water through the perspective of people who live here now and are most impacted by the state's climate crisis." The film reimagines Marjory Stoneman Douglas's 1947 book about the Everglades "to look at the past, present and future of the region."
Why Florida compels: "I've always wanted to make a film in Florida. I think what really kind of drew me back, driving this particular project for me, is investigating the question of what it means to be from a place that may cease to exist, or will disappear in my lifetime, and what solidarity and complicity look like as well. Florida is often the butt of the joke. I'm interested in expanding stories about Florida on screen to include more rich and nuanced representations."
Headshot courtesy of Sasha Wortzel
---
Jonathan and Michael Cuartas
Ages: 28, 30
City: Miami
Background: The brothers are both graduates of the School of Entertainment and Design Technology at Miami Dade College.
Brothers-in-arms: "He's always been a cinematographer," Jonathan says of his brother. "It started because of a necessity. It was just us. We were planning to go back and forth [between directing and cinematography] but then we both fell in love with our roles. He went into film school first. Even when we worked at Publix we worked together. When we worked at Chili's we worked together. It's a very close collaboration."
Current film: My Heart Can't Beat Unless You Tell It To is an unconventional vampire drama starring Patrick Fugit (Almost Famous). It won the Citizen Kane award for best new director at the prestigious Sitges Film Festival. The feature continues on the film festival circuit pending its release this summer.
"We were stripping away the romantic Bram Stoker archetypes to explore [the genre] in a more extreme way: To illustrate the plight of this family and how they deal with the circumstances they're in," Jonathan says. "We already know what the vampire does in a fundamental way, so I was more interested in exploring the rituals they've created in order to maintain this strange harmony."
What's next: Jonathan is writing a period piece set in the 1980s.
"It's in the same vein: horror and drama. It's about a Colombian immigrant who gets possessed after selling her blood to make ends meet. It's about immigration, the falsehoods of [the] American dream. It's very much family related. The story is based on my mother's experience as an immigrant."
---
Xander Robin
Age: 31
City: Hallandale Beach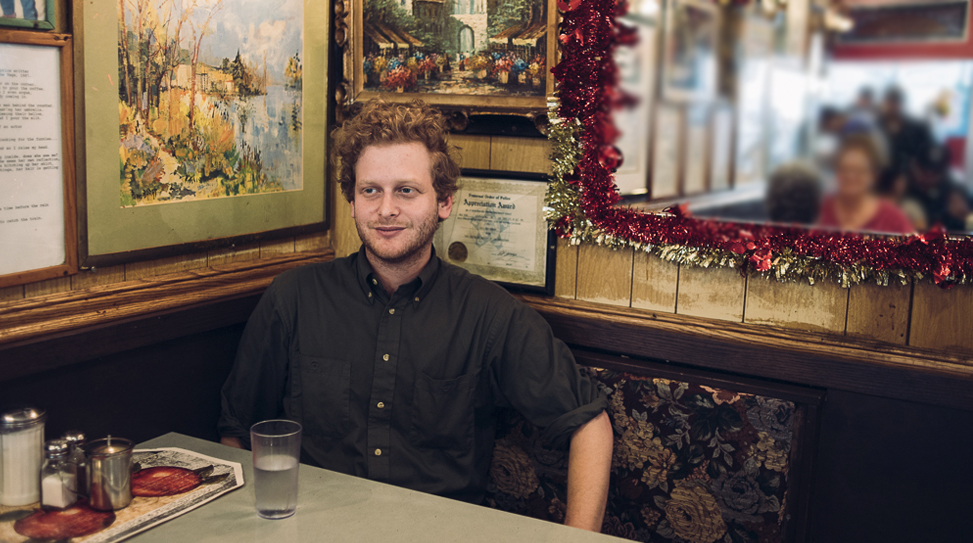 Background: The 2011 Florida State University film school graduate got into filmmaking as a kid because he was so bad at everything else. "I bought a camera because I wanted to skateboard but I was bad at skateboarding, so I thought if I can use a camera I had a reason to be around."
Best-known film: Are We Not Cats (2016), an offbeat horror rom-com.
What he loves/hates about shooting in Florida: "In an age where there's so many things to watch that are also generic, there's an advantage in being from a place and trying to make a project down here because it could transcend and be specific and unusual and strange and funny. But it's a logistical and financial challenge because the infrastructure isn't there."
Why he loves body-horror: I've always been a hypochondriac, so all types of bodily ailments, whether I like it or not, end up getting infused (into the work). There are so many things I'm afraid of watching [in] movies, but gore is never scary to me. It's exciting."
What's next: Robin hopes to make the long-in-development Lance Lizardi, which he describes as "like An American Werewolf in London but it's about reptiles in Florida."
---
Malia Bruker
Age: 37
City: Tallahassee
Background: Bruker grew up in an intentional community in rural Indiana. Movies weren't a big part of her childhood.
"My parents were hippies, and we didn't have access to that," she says. Her family moved to Miami when she was 16. "Miami was fascinating to me. Being 15 [and] 16, trying to figure out where you fit in and having such stark class divisions in the high school I went to, it made me interested in trying to learn more about that and figure out where I fit into that culture as well." Bruker is now an associate professor of digital media production at FSU School of Communication, her alma mater.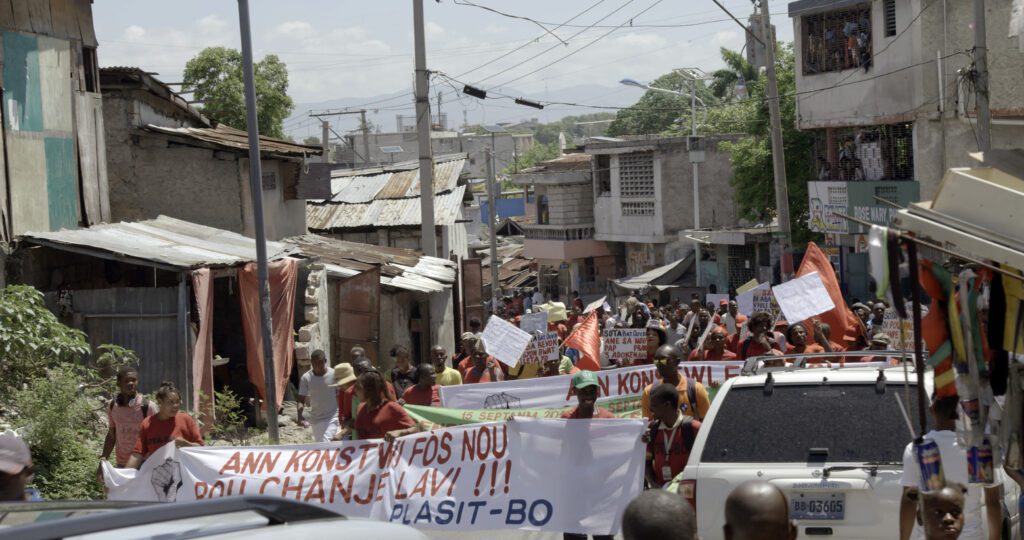 Current film: Batay La, pictured above, which focuses on the workers' rights movement in Haiti, is playing festivals.
What connects her nonfiction films: "I choose topics based on something that's not too much of a stretch for me, something I have a connection to," says Bruker, whose short films explore everything from video gaming to the struggle of an Afghanistan refugee in Germany. "I'm less concerned with 'how does this fit into my previous work?' and more thinking about what stories are available for me to tell. And often I'm trying to push myself creatively with a new technique or a new approach to the aesthetic."
---
Kareem Tabsch
Age: 40
City: Miami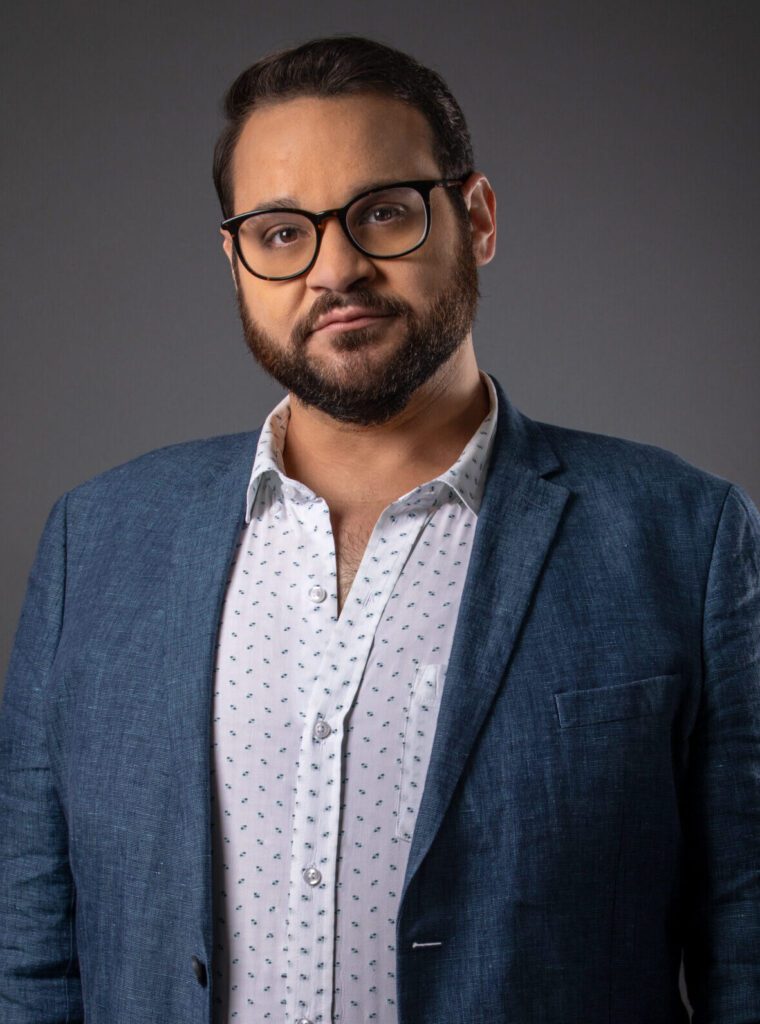 Background: The former freelance journalist co-founded Miami's O Cinema arthouse in 2011, and made his first film, the short Cherry Pop, in 2014. It became a hit, playing at about 40 festivals. The follow-up, Dolphin Lover, became a viral sensation.
"Rush Limbaugh said it was contributing to the decay of American society," the filmmaker says. "My badge of honor.
Current film: Mucho Mucho Amor: The Legend of Walter Mercado, on Netflix, co-directed with Cristina Costantini, which seeks to unravel the mystery of the fabled gender non-conforming astrologer.
On the subjects of his films: I'm drawn to people who are outsiders. I'm always inspired by these folks who are authentically themselves living on the fringes of society and yet are unabashedly who they are."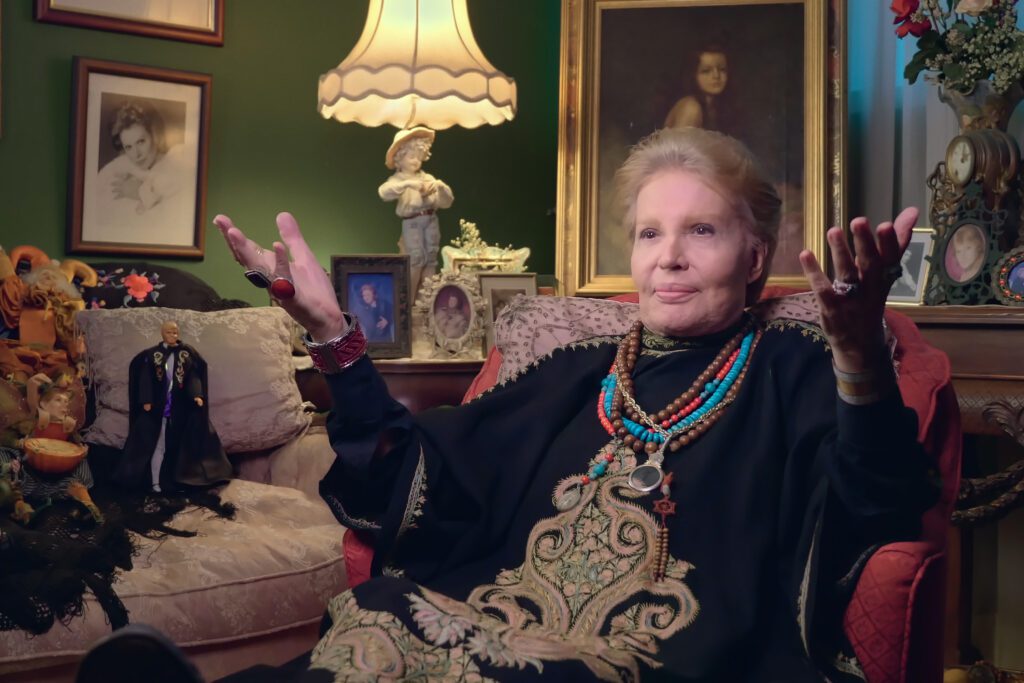 What's next: A documentary about photographer Bunny Yeager, famous for her shots of sex icon Bettie Page, and other beachy pinup babes in the 1950s and '60s. "She has a breathtaking body of work and was so ahead of her time. We're navigating the story of her incredible life and the era in which she came to become such a huge fixture [and] how she did that living almost entirely in Miami all those years."
Headshot by Stian Roening