by

Nila Do Simon

|

December 6, 2019
Design District: Explore Florida Homes that Shine from the Outside in
Two landscape architects work to make the Florida outdoors as important as what's inside our homes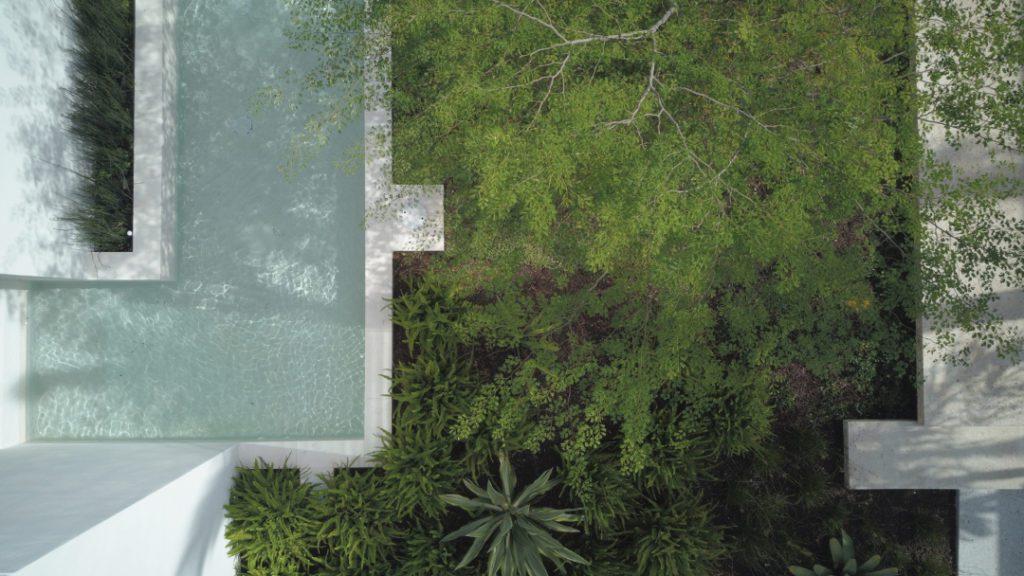 Inside an office space with floor-to-ceiling concrete block walls, exposed ductwork and oversized iMac screens, ideas for the outside world are formed. While decidedly industrial in style, the space breathes life into gardens, streetscapes, public parks, plazas, trails, playgrounds and other outdoor spaces, thanks to the perspectives of landscape architects Rebecca Bradley and Gage Couch.
As principals of Cadence, a landscape architecture firm based in downtown Fort Lauderdale, Bradley and Couch have been reshaping the way Floridians interact with the outdoors. Beyond their passion for design, landscape architects are an amalgamation of several characteristics: planners, surveyors, problem solvers, conservationists and more. Part of their job, Bradley and Couch say, requires educating homeowners on how to extend their homes beyond the walls.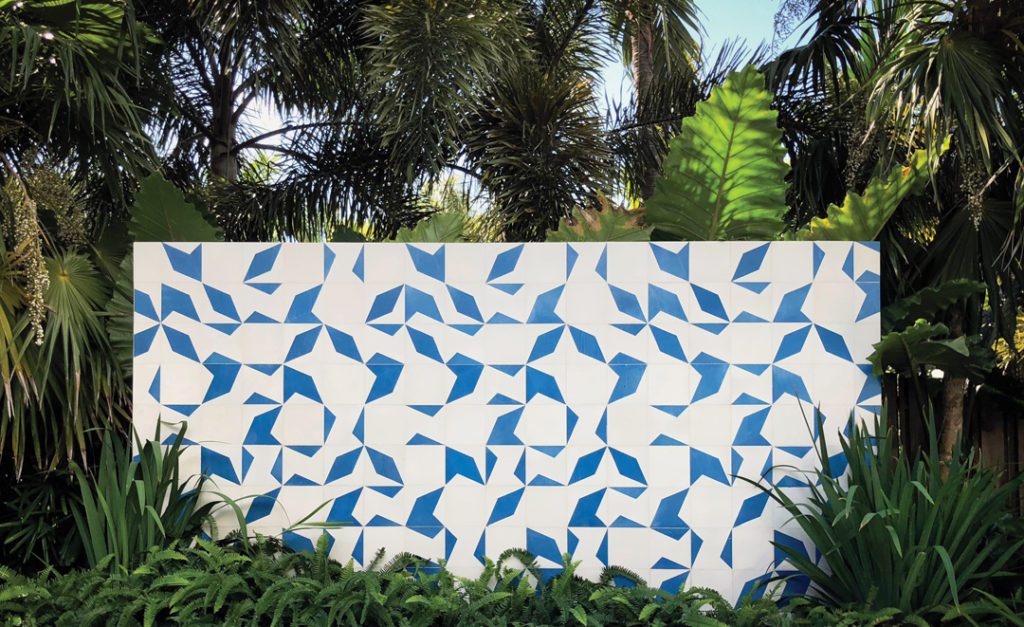 "Usually in a residential project, there's a natural emphasis on the actual structural build, like remodeling a kitchen or bathroom," Bradley says. "Landscape architects, however, figure out how the outside can become a part of the entire home."
DESIGN THAT UNITES
The way they see it, landscape architecture projects, especially the most successful ones, can connect the physical world with the social environment. A prime example is New York City's Central Park, designed by Frederick Law Olmsted and Calvert Vaux. The 843 acres are designed to unite people with plant life, water, promenades and rock structures in one environment, allowing visitors to organically interact with one another.
The same is true with Cadence's work. "Our projects bring people together, whether it's bringing a family together at a residence or in the community, where we create that chance for social interaction at parks and trails," Couch says.
Take, for instance, their work on a residential home in Fort Lauderdale's upscale Rio Vista neighborhood. Cadence's clients, a family with two young kids, purchased the lot adjacent to their home to expand their outdoor space. After consulting with Cadence, the plan was set: Tear down the original structure on the newly acquired land and create a massive, livable outdoor paradise. Bradley and Couch designed a pool complete with a water wall, remodeled the existing garage's facade into an open-air cabana for additional seating and planted native flora—including ferns, air plants, fragrant shrubs, palms and grasses to provide layers of visual texture—throughout the property. Not only did the project receive the 2019 American Society of Landscape Architects Florida Design Award of Merit, the family say their children are now rarely found inside the house. "We changed how they use their home," Couch says.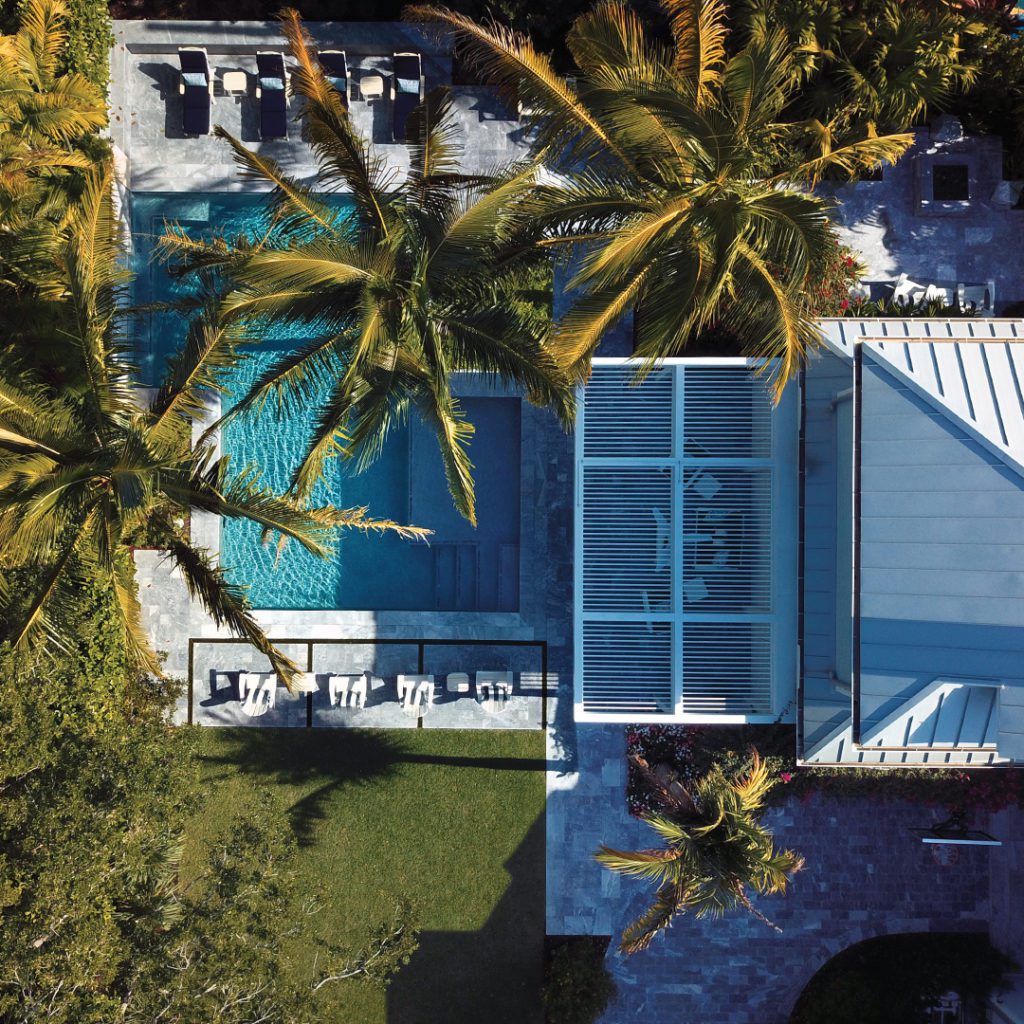 THE BIRTH OF CADENCE
Couch, from South Carolina, remembers his childhood filled with building treehouses and ziplines, and Bradley, from Louisiana, draws inspiration from her days growing up as a ballerina. The two separately came to the Sunshine State eager to reshape Floridians' experience of the outdoors. "Like dancers, landscape architects are choreographing moments for people," Bradley says.
After finding synergies in their core values while working together at their previous firm, Bradley and Couch branched off in 2010 to form Cadence. These days, it's rare for the firm to have a project that they don't tag-team.
"I sometimes forget whose ideas are whose and how things got where they are," Bradley says.
The two have an intense desire to take advantage of the range of Florida's native plant life and pollinators. Considered one of the nation's most prolific regions for plant hardiness, with temperatures that allow a range of both tropical and subtropical plants to grow year-round, Florida is a mecca for plant lovers. "We always try to sneak some native plants into our design," Bradley says.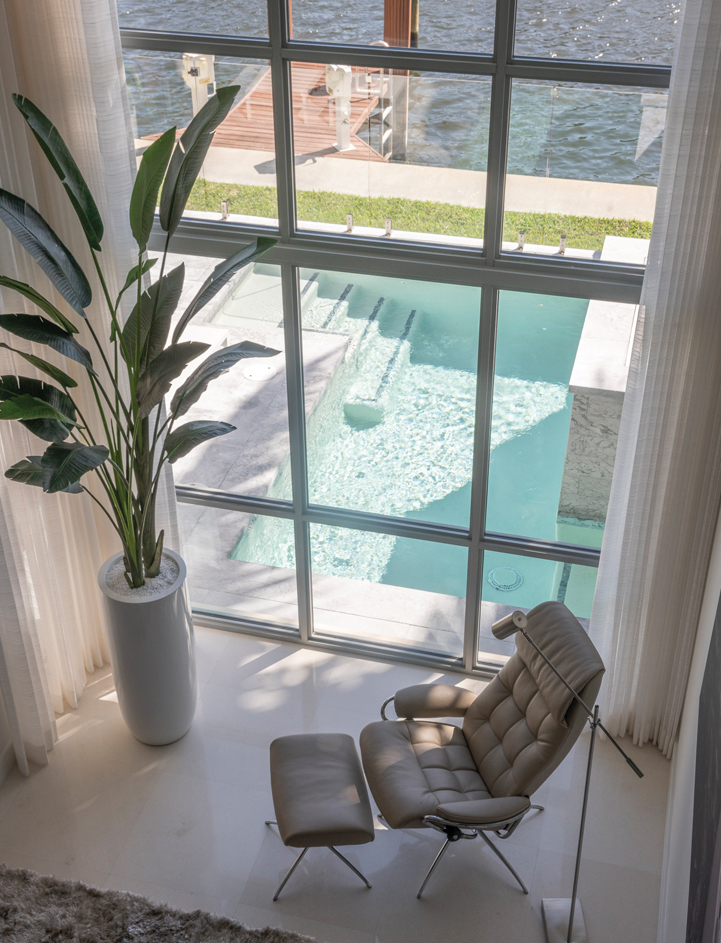 TRANSFORMING TOWNS
In addition to homes, Cadence's commercial work includes the expansion of Stock Island Marina Village, just outside Key West, which opened in November. Designed to be a premier waterfront wedding and event venue, Stock Island's expanded footprint features Cadence's plan for a community-centric village with features such as a lagoon pool, orchid pavilion, herb and vegetable garden, waterfront eateries and more.
Among their more ambitious projects was Better Block Fort Lauderdale, in which they got help from urban design students to transform a city street. They focused on a row of rundown warehouses around the corner from their office and converted the block into a dozen pop-up businesses for a single day in 2012. The event was one of several catalysts for transforming an entire neighborhood into what has become the Flagler Village arts district (See our Birds-Eye-View map).
With each project, both Bradley and Couch say their philosophy of landscape architecture among the built environment is evolving as well. To them, it's become focused less on designing and more on improving people's relationship with the outdoors. As Bradley puts it, "Nature is already beautiful and doesn't need anyone to design it."
---
Cadence
— Location —
435 N. Andrews Ave., No. 2
Fort Lauderdale
cadence-living.com