by

Carlton Ward Jr.

|

December 27, 2018
Florida Wild: Day 47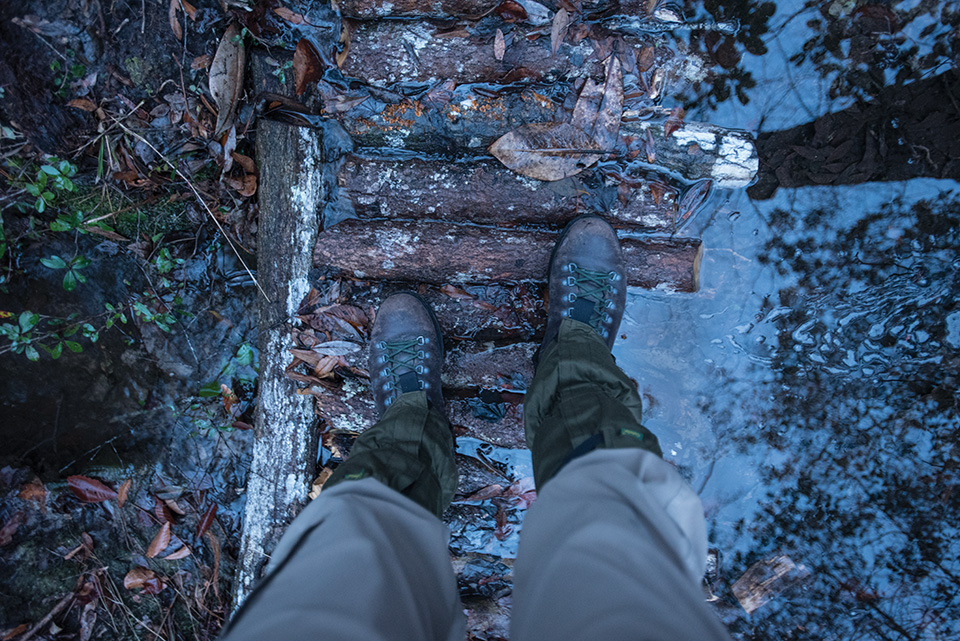 In 2015, two friends and I trekked 1,000 miles from the Everglades Headwaters near Orlando to Gulf Islands National Seashore near the Alabama border. We traversed a network of public and private lands to show that the statewide Florida Wildlife Corridor is still connected and can still be saved. At times, we had to find our own path, especially when navigating private lands that lie between protected lands. But when we hiked through public conservation lands, such as Apalachicola National Forest and St. Marks National Wildlife Refuge, we enjoyed the well-maintained and clearly marked Florida Trail, one of 11 National Scenic Trails in the United States.
The 1,300-mile-long Florida Trail makes it possible for anyone to hike the length and width of the state, from Big Cypress National Preserve in the south to Fort Pickens near Pensacola Beach in the northwest. My favorite sections of the Florida Trail are in the Florida Panhandle, west of Apalachicola. Along the north side of Eglin Air Force Base, the trail descends into deep ravines that felt more like the Appalachian Mountains than what I'd known from peninsular Florida. Frequent descents and climbs led us from one surprising valley to the next, and the exhilarating topography continued eastward to places like Econfina Creek, pictured here on Day 47 of our expedition. With us under the full weight of our packs and wet from rain, the rocky slopes became somewhat hazardous. I fell in the creek on more than one occasion that day and drowned my camera. Wooden bridges constructed by Florida Trail Association volunteers provided welcome relief and solid footing, while adding character to the journey.
When we exited public lands, long stretches of the Florida Trail were relegated to the sides of highways. But when we crossed Nokuse Plantation, a private property recently protected by a conservation easement, we were able to enjoy 20 miles of new trail through beautiful habitat rather than walk down the road. When more funds are invested into land protection through conservation easements, more of the Florida Trail will be able to move off the roadside and into the woods. Eventually, the path of the Florida Wildlife Corridor and the Florida Scenic Trail could be one and the same.
---
Notes
— Habitat—


Econfina Creek, within Econfina Creek Water Management Area Florida National Scenic Trail: Scott Road to SR 20
— Season —
Winter
— time of day—
5:44 p.m.
— Subject—
Carlton's perspective hiking on day 47 of the 2015 Florida Wildlife Corridor Expedition
READ MORE PHOTOGRAPHS AND FIELD NOTES BY CARLTON WARD JR.