Miami Masters: A Guide to Miami Art Week and Art Basel
How a handful of art fairs, and the people behind them, converged to create a massive global art movement in Miami
[caption id="attachment_9194" align="aligncenter" width="1080"]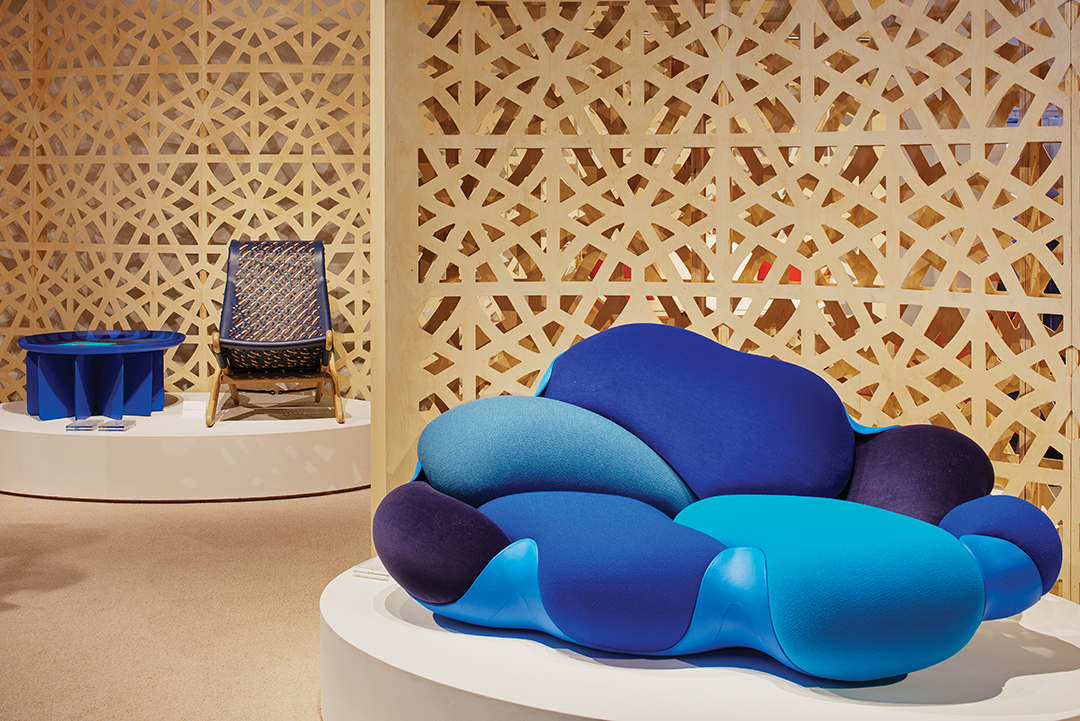 Louis Vuitton's Objetes Nomades collection at Design Miami 2017. Photography by James Harris[/caption] If Miami collectively knows one thing, it's how to throw an extravagant affair. Think block parties on Miami Beach, burlesque shows, Diplo performances at the hottest club in the city and so much more. But over the last 15 years, the Magic City has proved that it's not all style and no substance with a multiday fete in early December, when high and pop culture comfortably collide in the celebration (and sale) of art. It began in 2002 with the launch of Art Basel Miami Beach, a celebration of envelope-pushing art and design. The event created a lifestyle movement for an entire city, a focus on art like Florida had never seen. In recent years it trickled through Biscayne Bay to downtown Miami, helped launch the Miami Design District and brought attention to Wynwood before it was a center for alternative South Florida. Now, it's something larger, a unified movement known as Miami Art Week. To better understand the spectacle that is Miami Art Week, it's necessary to know the history of the event that began it all: Art Basel. The fair was founded in the culturally rich Swiss town of Basel in 1970 by a trio of local art dealers in response to Art Cologne. Even then, early shows set the tone for greatness, showcasing pieces by Marc Chagall and Pablo Picasso. In the early 2000s, Art Basel officials felt the call to expand internationally. Art Basel Miami Beach launched in 2002 in a region considered the cultural intersection between the United States and Latin America. From there, the fair has spawned other celebrations around art and design, notably major fairs such as Design Miami, Pulse and Art Miami. Each year, tens of thousands of collectors, gallerists, spectators, celebrities (Will Smith, Swizz Beatz, Alicia Keys, Owen Wilson and Rosario Dawson, to name-drop a few) and everyone in between descend upon Miami during this week. As with everything Miami-related, elaborate parties naturally accompany these art shows, including invite-only private affairs honoring visionary artists, nightclub gatherings and late-night debauchery. [caption id="attachment_9195" align="aligncenter" width="1080"]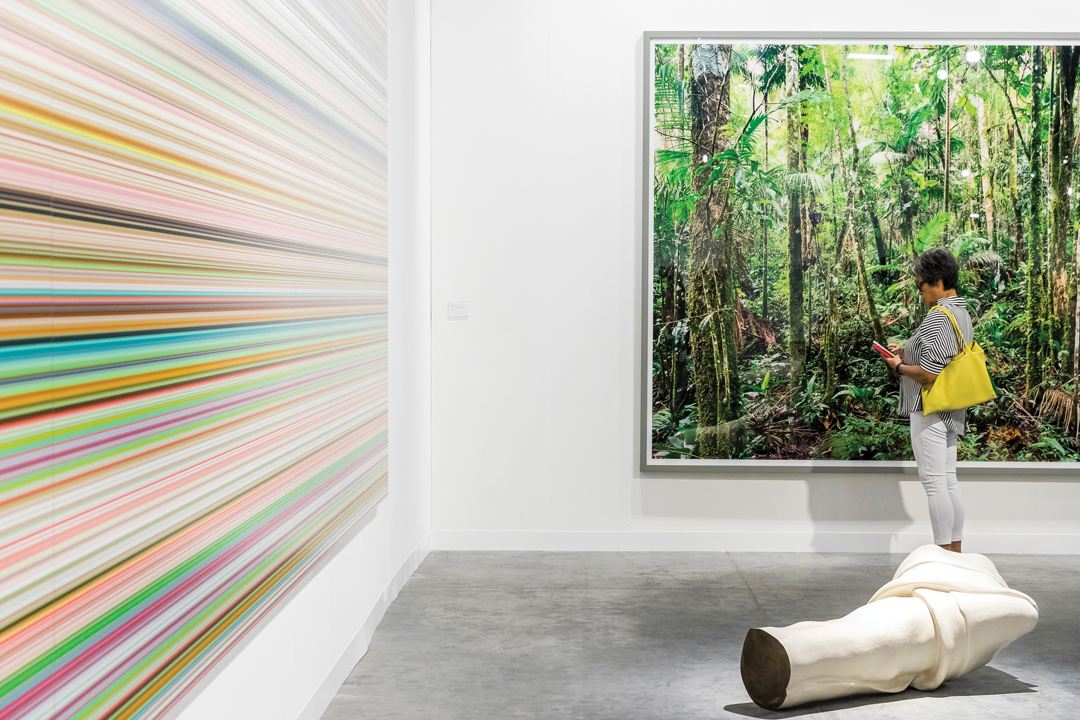 The Marian Goodman Gallery at Art Basel Miami Beach 2017. Photography by Art Basel Miami Beach[/caption] Miami resident and passionate art collector Gail Feldman has been attending the art fairs since their beginnings and remembers how a satellite show in its early years drove her to begin buying art. Since moving to the area more than 35 years ago from Philadelphia, she has seen firsthand how Miami developed into an art and design mecca. "Over the years, the Miami environment has seen an exciting evolution created by the demand for luxury housing," she says. "The growth was exponential, causing buyers to flock to the Miami area, and now, proudly Miami is a global destination. As the market continued to expand, art became the focus, and Art Week unquestionably ranks as the premier art show of the Americas."
---
Like what you read? Click here to subscribe.
---
Here, we focus on what makes Miami Art Week so special, as well as the players who bring this spectacle to the Sunshine State. [caption id="attachment_9196" align="alignright" width="450"]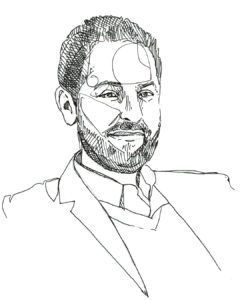 Noah Horowitz, Art Basel, Director of the Americas; Illustration by Jenna Alexander[/caption]
ART BASEL MIAMI BEACH
Like Madonna, Bono and Pelé, Art Basel Miami Beach goes by only one word. "Basel," as the locals call it, is the art fair that brought Miami's art scene into global prominence, rejecting the notion that the Magic City was only for nightclubs and beaches. To art collectors, it's the chance to meet gallerists and designers who bring rare works of art valued in the hundreds of millions of dollars. Sixteen years after it began, Art Basel Miami Beach sees over 80,000 attendees from around the world every year and representatives from more than 250 galleries. Exhibitors showcase paintings, sculptures, installations, photographs, films and other works throughout the four-day event. The man behind the fair is Noah Horowitz, the director of the Americas for Art Basel since 2015. The former executive director of The Armory Show in New York, Horowitz came to Art Basel with a lot of clout, some of which came from his authoring
Art of the Deal: Contemporary Art in a Global Financial Market
and earning a Ph.D. in art history from the Courtauld Institute of Art, London. Though he's based in New York, on any given day Horowitz can be found traveling through most of the Americas, from Mexico to Philadelphia to Los Angeles, connecting with gallerists and art influencers, in addition to completing his on-site work in Miami Beach. Even with Horowitz's relentless globe trotting, there always seems to be a constant: an Art Basel Miami Beach program filled with what many say is among the strongest art on the planet.
---
---
[caption id="attachment_9198" align="alignright" width="450"]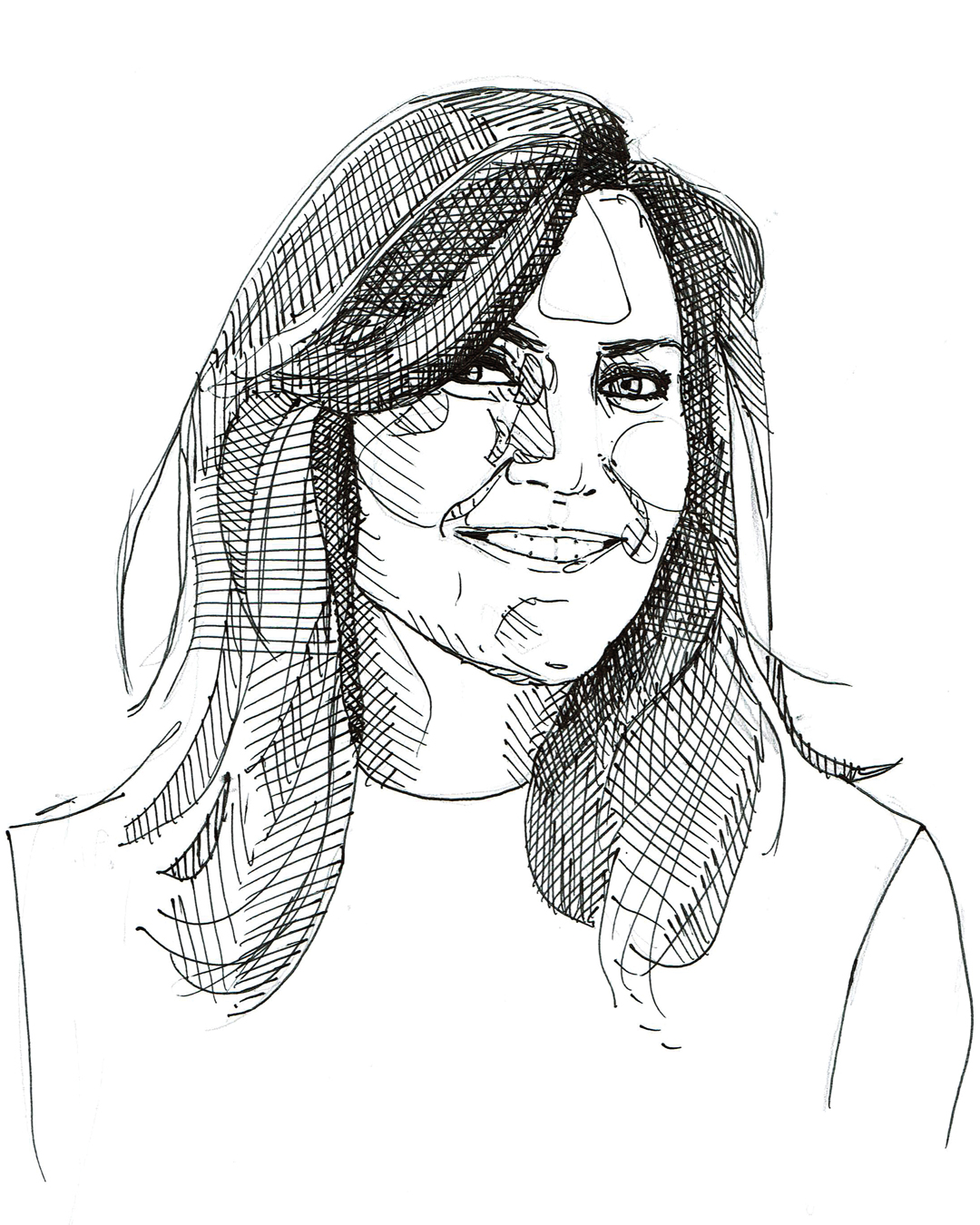 Jen Roberts, Design Miami, Chief Executive Officer; Illustration by Jenna Alexander[/caption]
DESIGN MIAMI
Despite its proximity to Art Basel Miami Beach, a short walk from the Miami Beach Convention Center, Design Miami has carved its own place in the Art Week sand with innovative talks, collaborations and curio environments, which showcase thought-provoking "cabinets of curiosity" that range from technological research to handcrafted works. Now entering its 14th year, Design Miami has become one of the most important fairs for established and emerging artists. Those up-and-comers are highlighted from the get-go at the entrance, with the fair commissioning early-career architects to design the environment. Such work includes an oval-shaped green space with 101 wooden logs from trees toppled by Hurricane Irma by international landscape architects West 8. Last year, more than 38,000 visitors came to Design Miami to experience 34 galleries from nine countries, along with 11 curios. Design Miami's CEO Jen Roberts has been at the forefront of pushing the organization forward, both at the Miami Beach fair and at its sister show in Switzerland during the summer. In office since September 2015, Roberts has been a part of three Design Miami fairs, and for her fourth event in December, she expects to continue educating and inspiring the Miami fairgoers with this year's vast array of 20th-century contemporary design, functional objects and rare pieces. For the casual observer, she notes that Design Miami is an opportunity to gain exceptional insights into the design world, even from the most unexpected sources. This year's design talks will feature speakers from a hot springs wellness center in Bucharest called Therme. Working with an architect, Therme will create a space to serve as a location for its talk about design and water. [caption id="attachment_9199" align="aligncenter" width="1080"]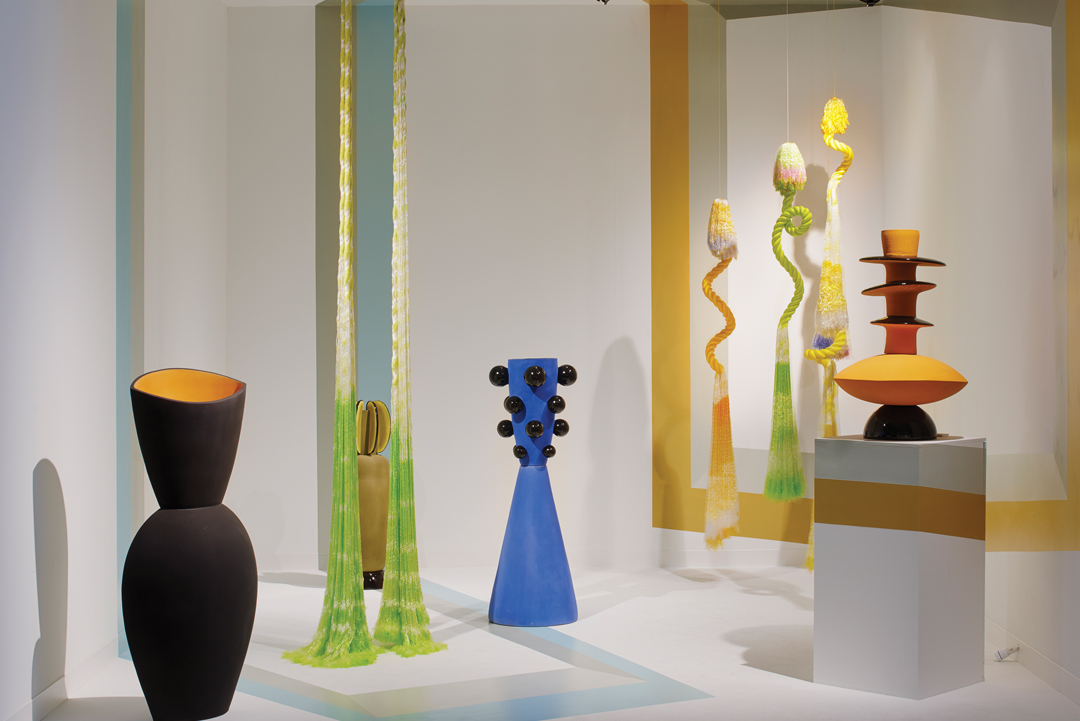 A Norwegian curio at Design Miami 2017; Photography by James Harris[/caption] "We're here to inspire and surprise," she says. "I mean, who expects to see a thermal spa at a design show?" Along with its design talks, Roberts says the fair is a place for the best of the best to flex their creative muscles. For example, last year's show partner Fendi worked with Italian designer Chiara Andreatti to create an experiential branding moment. The leather goods company and Andreatti designed a reimagined living room space expressing the core philosophies of the Roman Maison. Roberts says the work will affect the brand's bottom line in the future. "Even though Fendi doesn't sell one handbag at Design Miami, the space allowed people to engage with the brand differently than they would inside a boutique. People could get a glimpse of what it's like behind the doors of a Fendi customer, and that vision and feeling stays with them," Roberts says. "Design affects us every day," she continues. "And the fair makes you think a different way. Once you develop your eye, you never look at things the same way. It's a different way of being in the world. You start to treat things better, whether at the airport or in your car, because you start noticing the exceptional functional nuances and thought process behind each design." [caption id="attachment_9200" align="alignright" width="450"]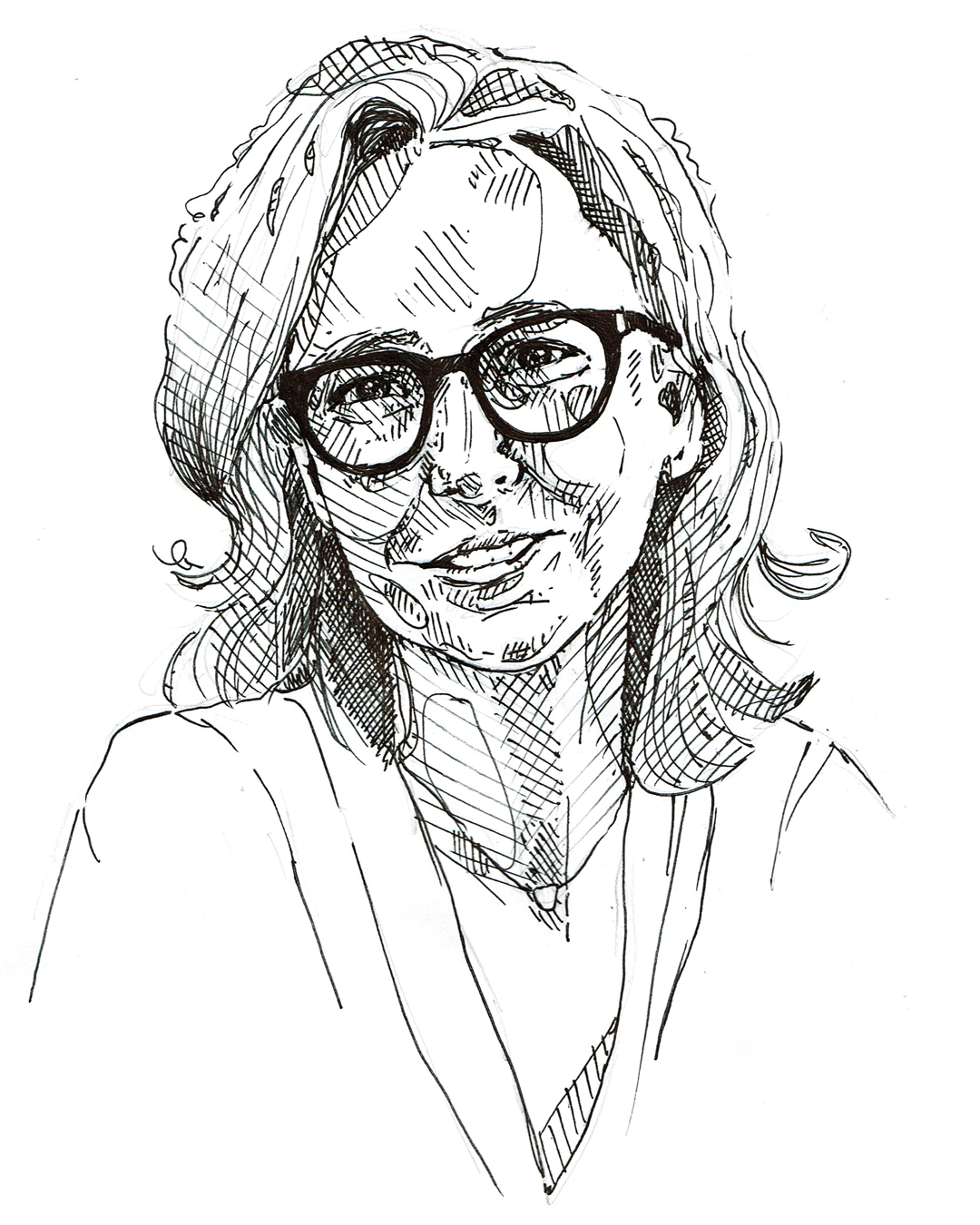 Katelijne De Backer, Pulse Contemporary Art Fair, Director; Illustration by Jenna Alexander[/caption]
PULSE CONTEMPORARY ART FAIR
If the main fairs are the heart of Miami Art Week, then the satellite fairs are its soul. Slightly off the beaten path, satellite fairs such as Pulse Contemporary Art Fair focus on emerging artists. As one of the leading satellite fairs, Pulse has set the stage for connecting new talents with a global audience since its founding in 2005. A short drive north on Collins Avenue from the Miami Beach Convention Center, Pulse's on-the-sand setting at Indian Beach Park is filled with swaying palm trees and undulating beach waves, giving way to a relaxed, vibrant environment in and around the massive fair tent, a stark contrast from the convention-like walls of the main fairs. Pulse Director Katelijne De Backer took the helm last year after tenures at Art New York and Aqua Art Miami. She says harnessing the beach's energy and calming vibe is one way to separate Pulse from the other fairs. "Pulse is distinctively able to provide art collectors with a truly unique environment—lush with the vegetation native to Miami Beach—to discover the next big artist while also developing lasting relationships with longstanding contemporary galleries," she says. Despite its status as a satellite fair, Pulse still delivers on high-end art and exclusive services, including live performances during a cocktail event for young collectors and a complimentary shuttle service to and from Art Basel. This year's show looks to be no different, featuring its ever-popular Play series for new media that encourages discovery within the current digital realm. This year's theme is "A Violence," which encourages artists to submit work that can range from contextual concepts, including internalized, traumatic, political and societal violence. [caption id="attachment_9201" align="aligncenter" width="1080"]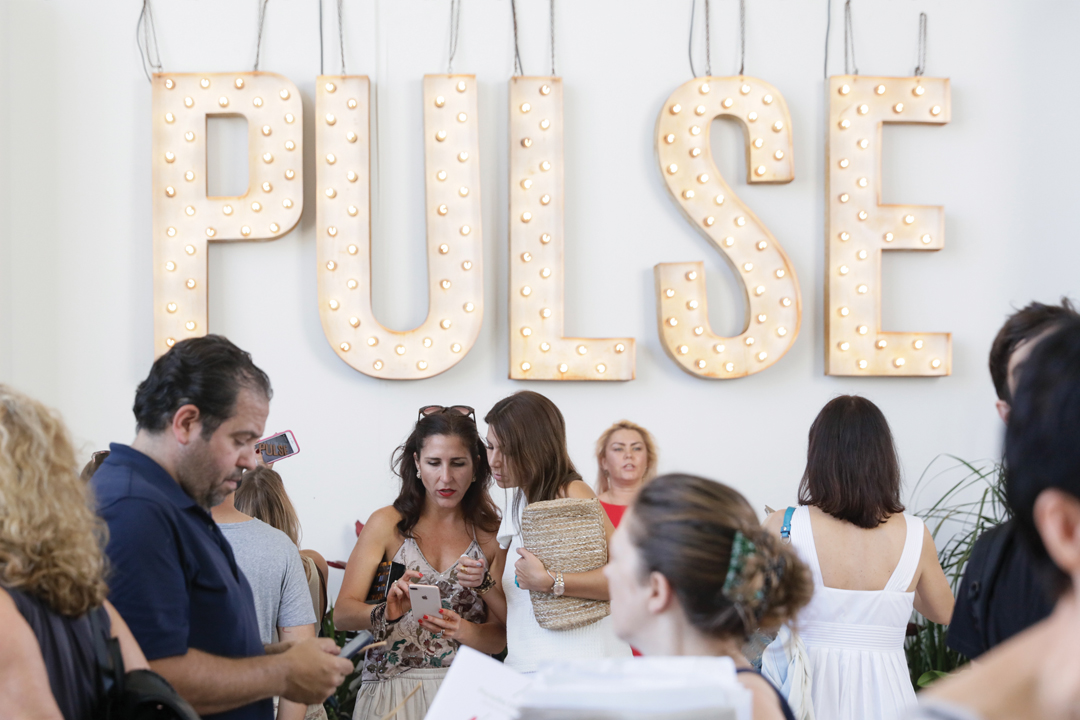 attendees gather at the entrance to the Pulse fair during Miami Art Week 2017. Photography by Charles Roussel/BFA.com[/caption] Even though De Backer has been attending Miami Art Week from its inception, the excitement of it all isn't lost on her. "As always, it will be a week jam-packed with meetings and a plethora of art to take in," she says. "While I love exploring Miami and seeing the multitudes of hungry art collectors and extraordinary exhibitions, I also look forward to the quiet moments of celebration with my team and the galleries exhibiting at Pulse." [caption id="attachment_9202" align="alignright" width="450"]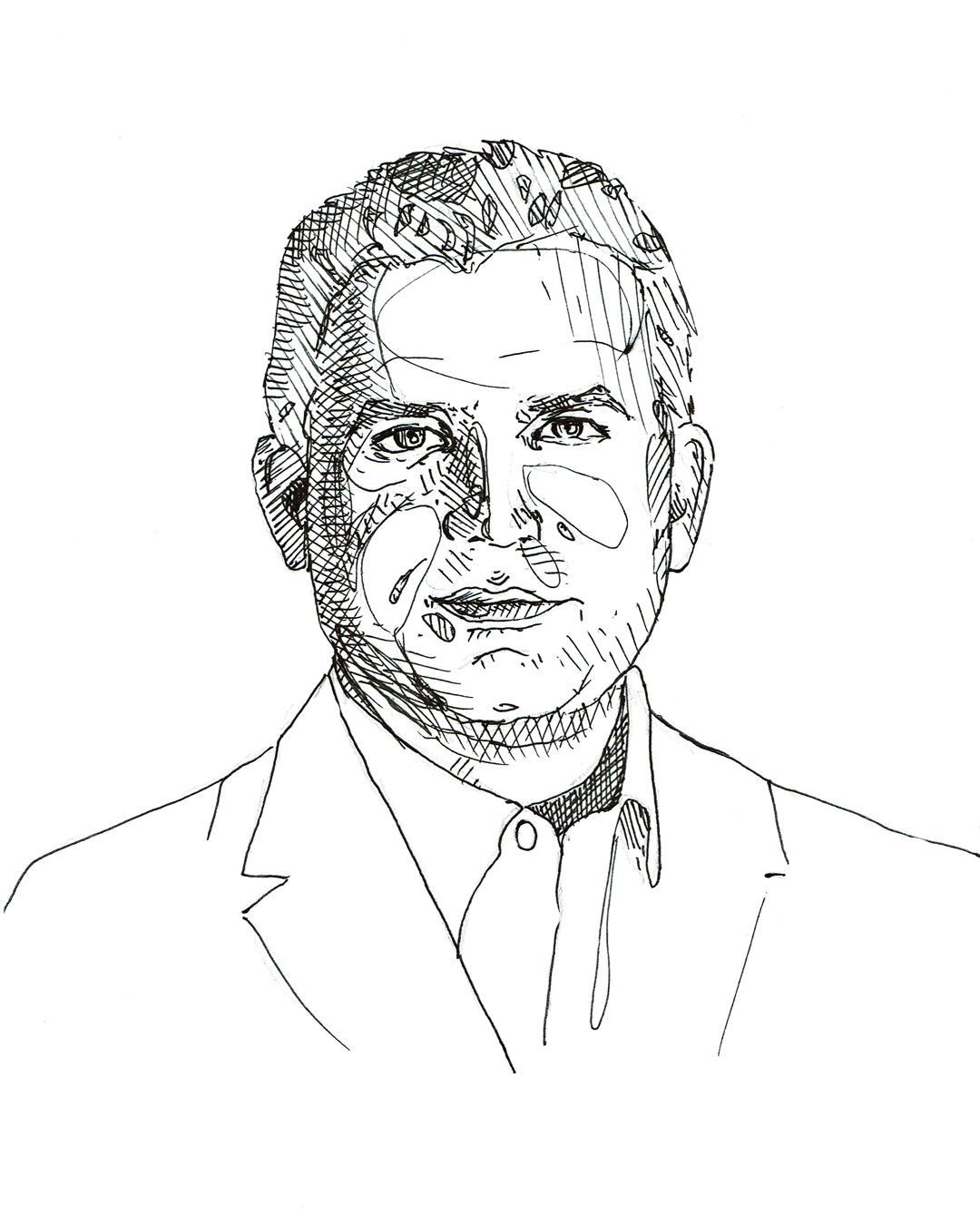 Nick Korniloff, Art Miami, Founder; Illustration by Jenna Alexander[/caption]
ART MIAMI, CONTEXT AND AQUA
Known as the locals' art fair, Art Miami launched in 1989 when Art Basel Miami Beach wasn't yet a brush stroke on blank canvas. Art Miami presents blue-chip works ranging from Pablo Picasso to Damien Hirst at its new downtown setting. What began as a fair mostly frequented by Miami residents has ballooned into one of the can't-miss events of Art Week. Art Miami gave way to two other spin-off fairs, Context Art Miami and Aqua Art Miami. The sister shows focus on new and emerging artists, allowing the burgeoning collector, not quite ready for blue-chip acquisitions, to take home fine art. When Nick Korniloff started Art Miami 29 years ago, the city wasn't the cultural vortex that it is today, and global investors weren't a part of the mix as they are now. He took a chance debuting the show—a decision that paid off thanks in part to the emergence of Art Basel Miami Beach and the spectacle and money that it brings. But Korniloff isn't resting. Since creating the trio of art fairs, last year he debuted Palm Beach Modern + Contemporary, an art fair taking place in January, a time considered a tranquil respite for art enthusiasts. [caption id="attachment_9204" align="alignright" width="450"]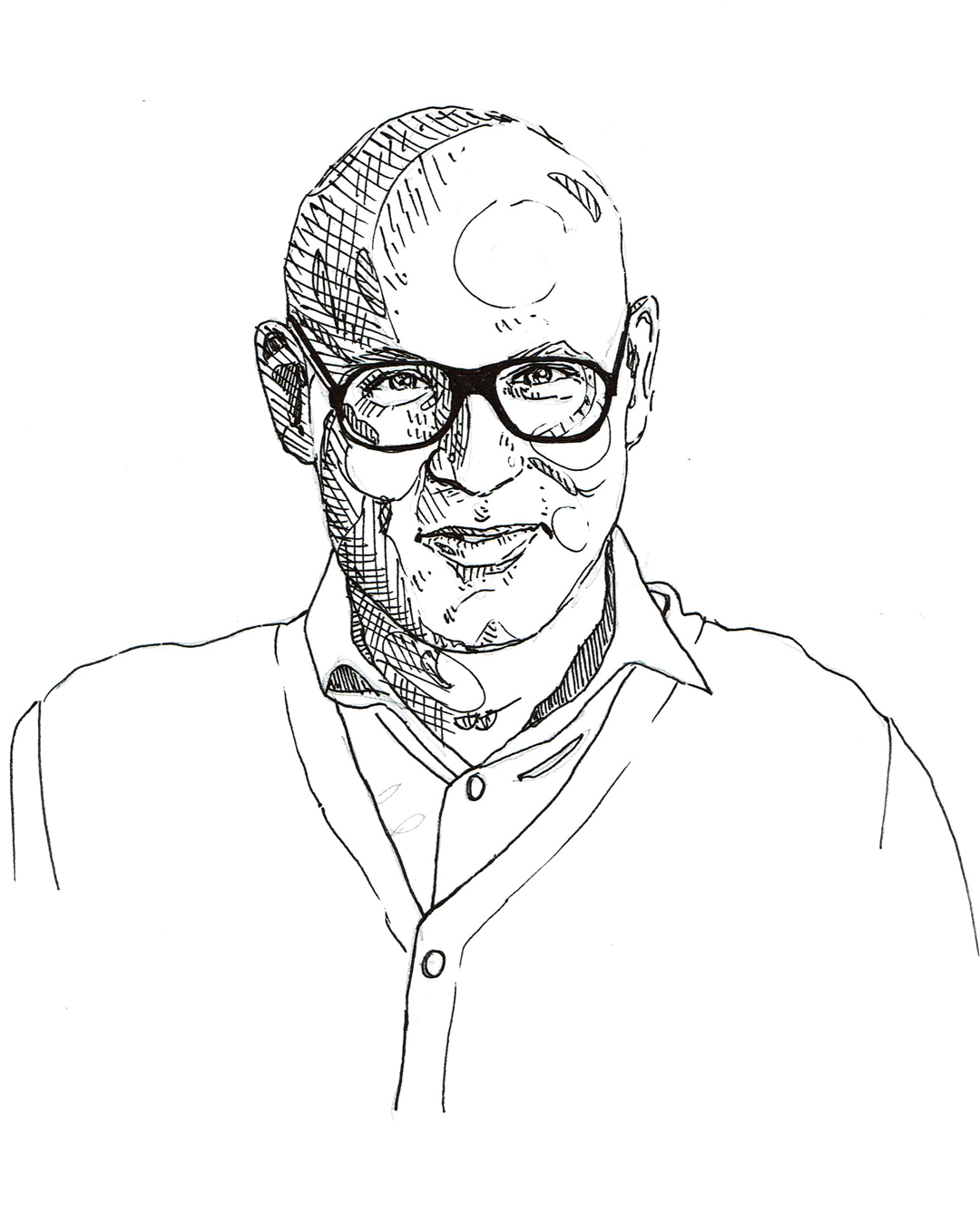 Craig Robins, Dacra, President, Founder, Chief Executive Officer; Illustration by Jenna Alexander[/caption]
MIAMI DESIGN DISTRICT
Originally a plot of land used as a pineapple farm, today the Miami Design District's innovative works of public art are only rivaled by its array of high-end retail boutiques and restaurants. The area has had a roller-coaster of a lifespan, becoming a go-to center for design shops and showrooms in the 1970s and '80s before being abandoned a few years later. The atmosphere has changed in the neighborhood's latest incarnation, a process decades in the making. All of this is thanks in part to Craig Robins, the president, founder and CEO of Dacra, a real estate development firm. After helping to revitalize South Beach's Art Deco neighborhood, Robins turned his attention to the Miami Design District, buying empty buildings and seeing its potential as an art-filled retail destination. He and Dacra helped bring in retailers such as Hermès, Louis Vuitton, Bulgari and Dior, in addition to lauded chefs Brad Kilgore and Michael Schwartz. But the neighborhood isn't all haute heavyweights. Along with several high-end galleries, the district is home to public art, including Daniel Toole's
Jade Alley
and Marc Newson's
Dash Fence
. It's no surprise that Robins—an avid art collector who bought his first work of art, a Salvador Dali sketch, at 19 years old while living abroad in Barcelona—saw art as a way to engage locals and visitors. [caption id="attachment_9205" align="aligncenter" width="1080"]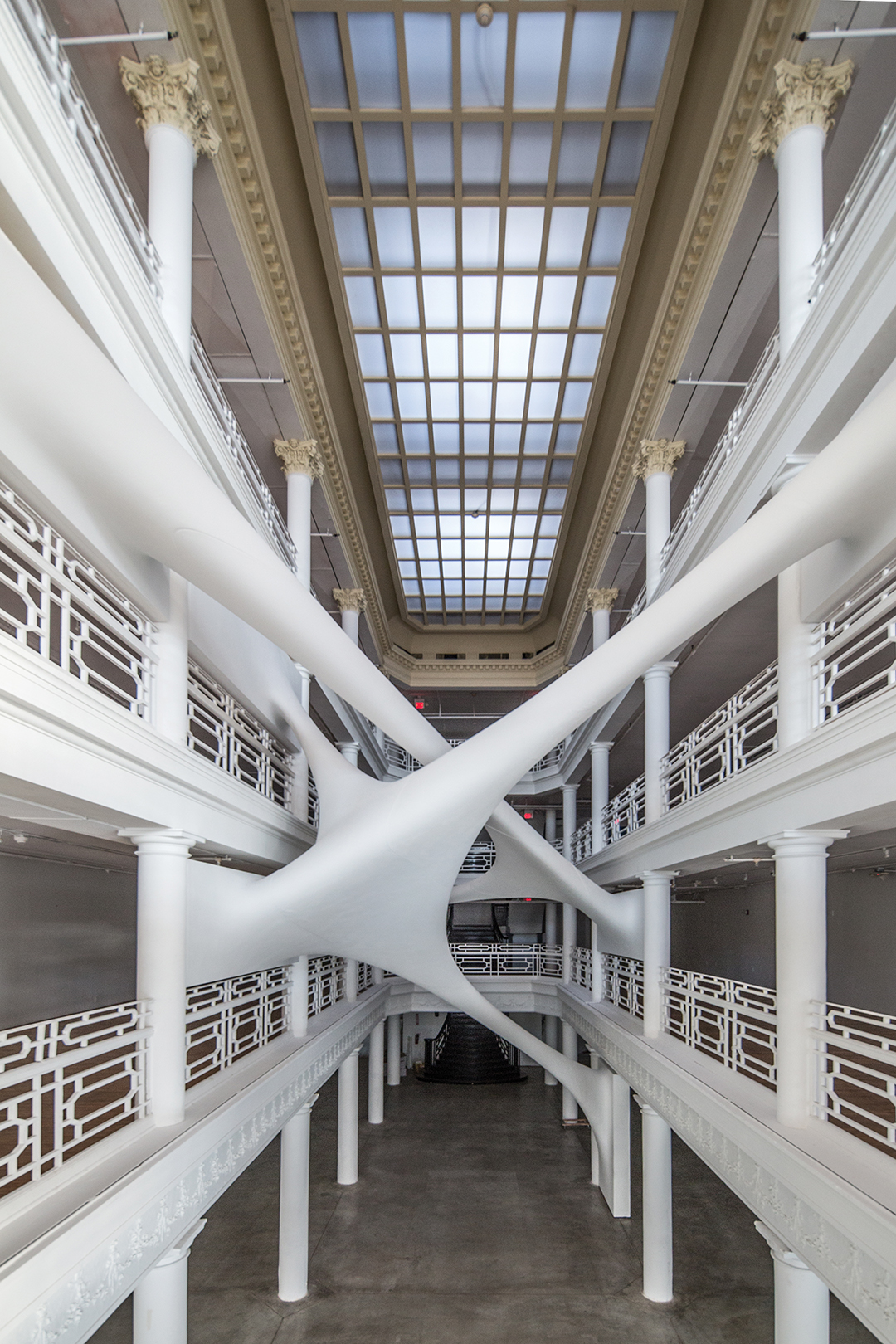 Elastika installation by Zaha Hadid inside the historic Moore building in the Miami Design District; Photography by Robin Hill[/caption] "Miami Design District allows the public to interact with art on a daily basis through one-of-a-kind architecture by world-renowned designers, various public art pieces by celebrated artists and a plethora of public cultural programming," says Robins, who is a founder of the Design Miami fair. While the district is a year-round mainstay attraction for art lovers, during Miami Art Week, it comes alive with complimentary events and art installations. Last year the Miami Design District welcomed its largest-ever Art Basel crowd during the inauguration of its Paradise Plaza. With a building by architects Sharon Johnston and Mark Lee, Paradise Plaza anchors the neighborhood's northern side. It simultaneously showcased several new public art installations, including works by Urs Fischer and Sol LeWitt, a shading structure designed by Ronan and Erwan Bouroullec, and
White Rain
, a special holiday commission by Charlap Hyman & Herrero, which transformed the district's palm trees with silver tinsel. Robins says he expects this year to be no different, unveiling new site-specific sculptures, pop-up exhibitions, live performances, public art tours, a special holiday commission and architectural highlights. "We want the Miami Design District to be a place where you can spend the day and be inspired," he says. [caption id="attachment_9203" align="alignright" width="450"]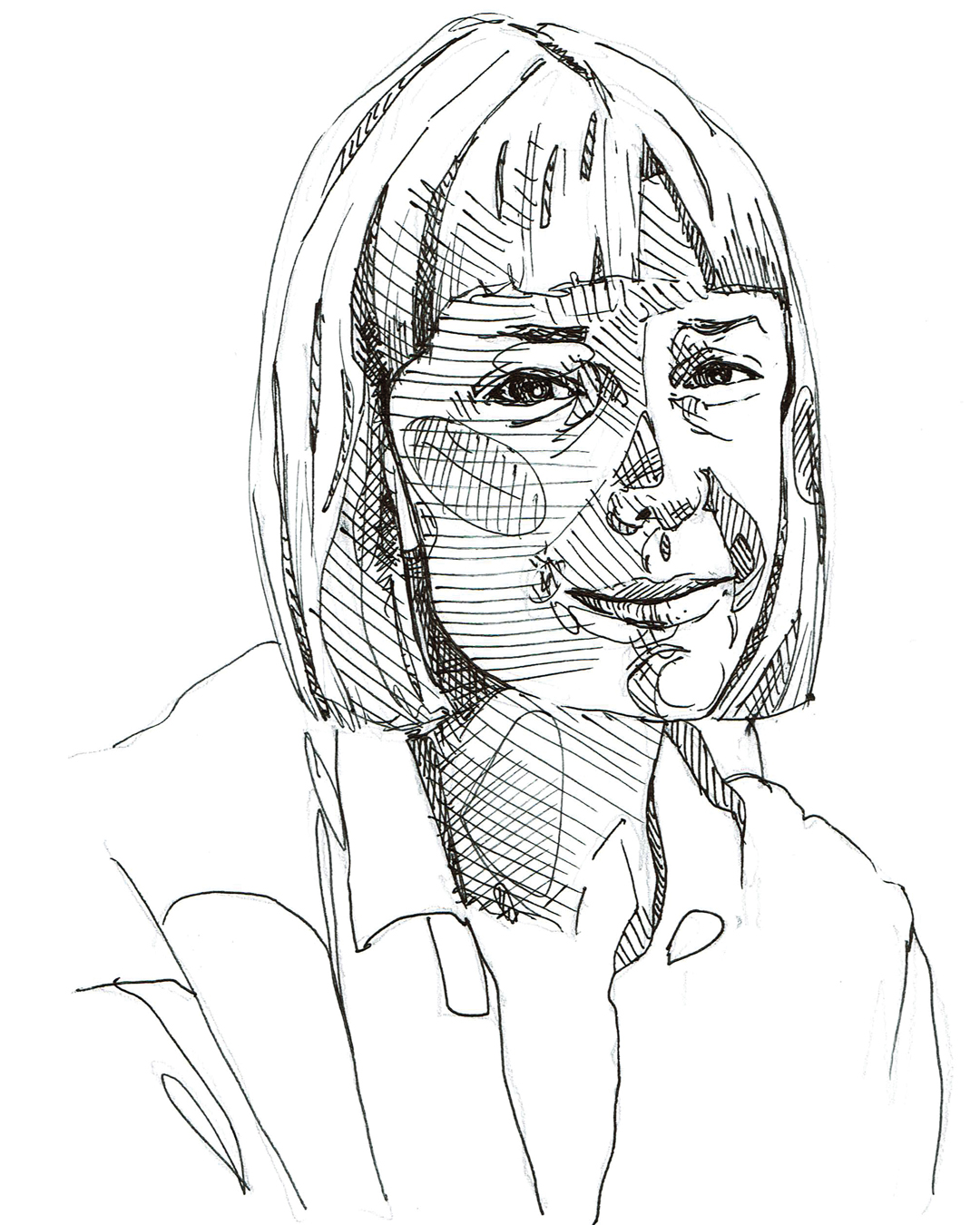 Alexandra Cunningham Cameron, The Miami Rail, Editor in Chief; Illustration by Jenna Alexander[/caption]
THE MIAMI RAIL
If the South Florida art scene had a voice and a body, it would be
The Miami Rail
, an independent newspaper providing critical coverage of the region's arts and politics. Published nearly every quarter, the paper's unorthodox editorial coverage at times questions the very nature of art. In a recent essay,
The Miami Rail
offered a long-form discussion of Iranian filmmaker and visual artist Shirin Neshat and her works challenging traditional gender roles in the Middle East. In a separate story, the paper boldly questioned lauded artist Dara Friedman on whether or not her art originated for audiences or the performers themselves. Helmed by Editor in Chief Alexandra Cunningham Cameron since 2017,
The Miami Rail
has become a resource for Miami's art and culture, before and after Miami Art Week. Cunningham Cameron spent 10 years with Design Miami, during which she served as its creative director. Today the curator and content producer sees her role with
The Miami Rail
during Art Week as a way to connect the paper through its editorial content and events. "We play," she says. "We're a bit more event-driven that week than we normally are. For example, last year we hosted events at architect Terrence Riley's home during Art Week that coincided with works of art presented." Still, she can't ignore the impact that week has on the region and on art-seekers. "I love how there is an emphasis on finding ways to bring people together and share ideas," she says. "That's the extraordinary thing about the fairs. I'm fascinated by the idea that people are still interested in going to fairs. Sales happen, and people are focused on the market. Despite so many digital and virtual platforms, people still need to see each other and have conversations." Parties and art—they both propogate personal connections. And in the midst of what might seem like an utterly material world, the Miamians behind the city's ultimate culture bash have created a masterwork of their own. [caption id="attachment_9207" align="aligncenter" width="1080"]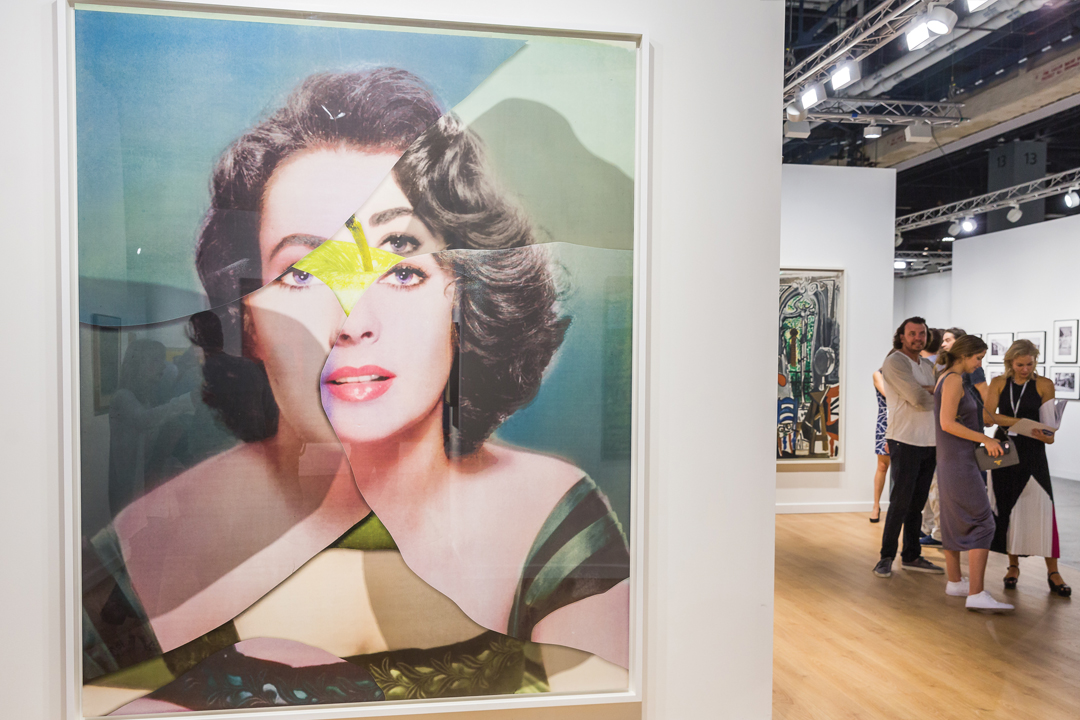 Works on display at the Gagosian galleries at Art Basel 2017; Photography by Art Basel Miami Beach[/caption]
---
---
Art Basel in Miami Beach
VIP: Dec. 5–9 General: Dec. 6–9 Location: Miami Beach Convention Center, 1900 Washington Drive Ave.
Art Miami, Aqua Art Miami & Context Art Miami
VIP: Dec. 4-9 General: Dec. 6–9 Locations: Art Miami and Context: 1 Herald Plaza, NE 14th St. Aqua Art Miami: 1530 Collins Ave.
Pulse Contemporary Art Fair
VIP and General: Dec. 6–9 Location: Indian Beach Park, 4601 Collins Ave.
Design Miami/
VIP: Dec. 4–9 General: Dec. 5–9 Location: Adjacent to Miami Beach Convention Center, Meridian Ave. and 19th St.