by

Eric Barton

|

March 28, 2023
Miami's Five Best New Restaurants
The Magic City is having a culinary moment. Here's where to make a reservation.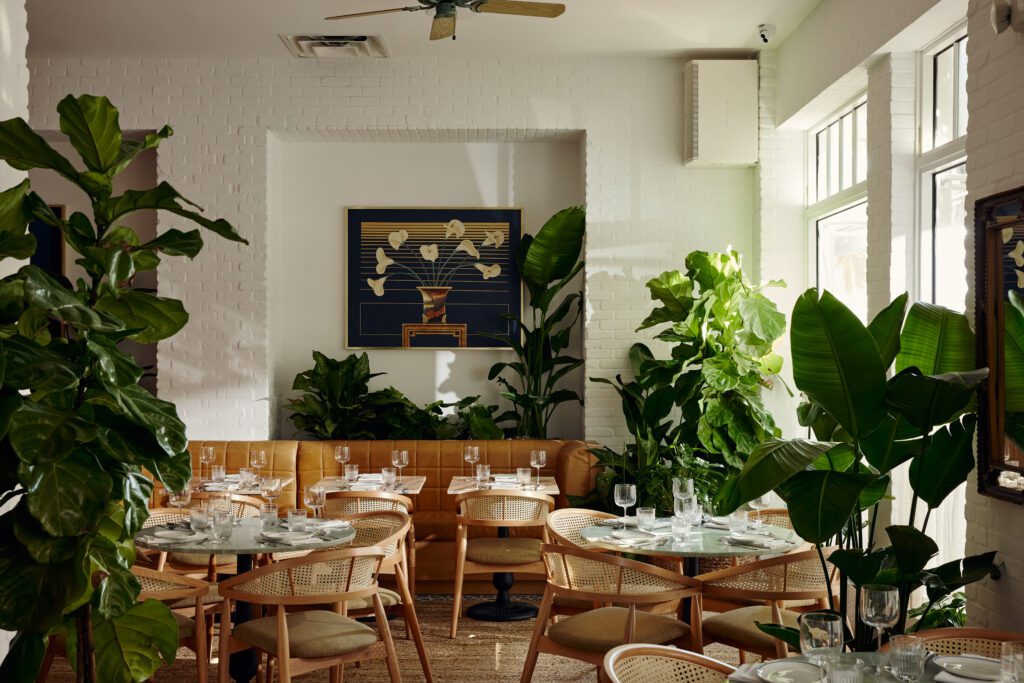 Hopefully by now you know Miami is having a restaurant revolution (which has been widely celebrated in the culinary press). It began long before the Michelin Guide came to town and started recognizing the good spots. And it happened despite the years of snubs from the James Beard Foundation.
This moment that's happening in Miami's culinary scene came on the backs of great chefs, mostly, and also restaurant groups that just simply figured out how to create an outstanding restaurant.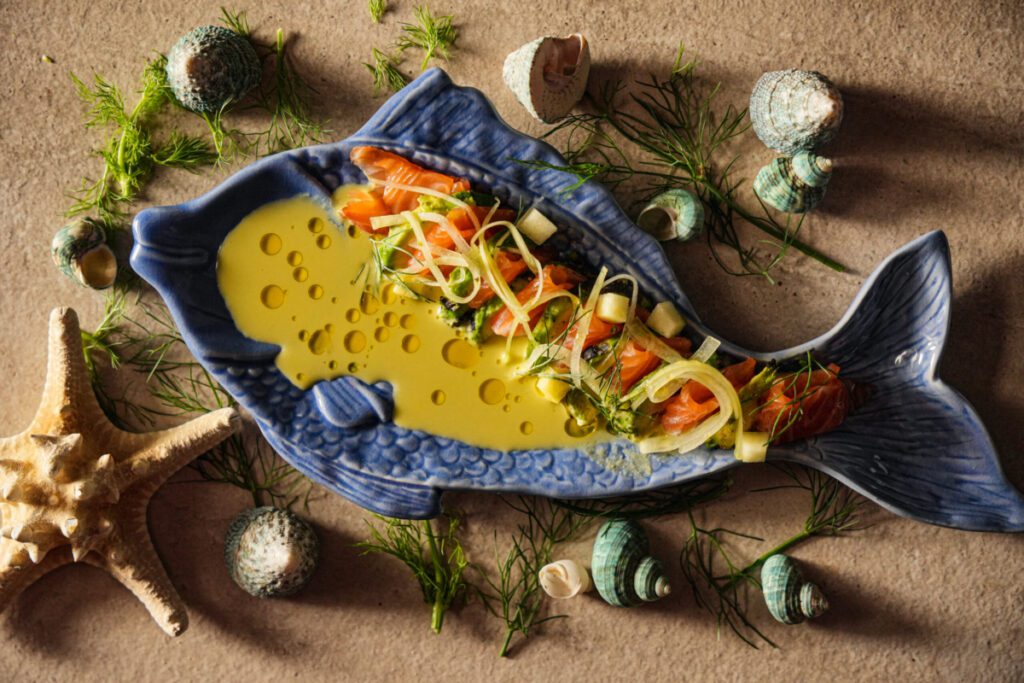 Perhaps it might sound, at first, like a strange backstory: a Spanish restaurant that came to Miami from Mexico. But the Brickell restaurant Zeru, a sister restaurant to the two locations in Mexico City, is pretty unimpeachable. It occupies a stylishly modern space and serves dishes that I found downright faultless. Perhaps the best of them was the socorrat, basically a pan that's a whole lot of seafood and just the crispy rice bits from a paella (otherwise known as the best part), then dotted with islands of aioli to add a level of richness. There's also a manchego fondant that my wife, not by any means picky but certainly not impressed by restaurants that try to over-dazzle you, declared maybe the best thing she'd ever eaten. The chef, Gabriela Guitrón Ramírez (under the oversight of corporate chef Israel Aretxiga), is new to Miami, but we're predicting that you'll be hearing her name a lot.
Chef Valerie Chang already made a name for herself at Itamae, where she worked alongside her father and brother putting out some of Miami's most creative seafood dishes. She has struck out on her own now with Maty's, a Midtown spot named after her Peruvian abuela, who inspired many of the dishes. Like at Itamae, Chang knows how to take simple ingredients and turn them into something special, like the Florida tomato and avocado salad, clams in a well-seasoned broth and a roasted chicken covered in an addictive spice. Chang is just getting started with Maty's, which literally opened days ago, and we can't wait to see what's next.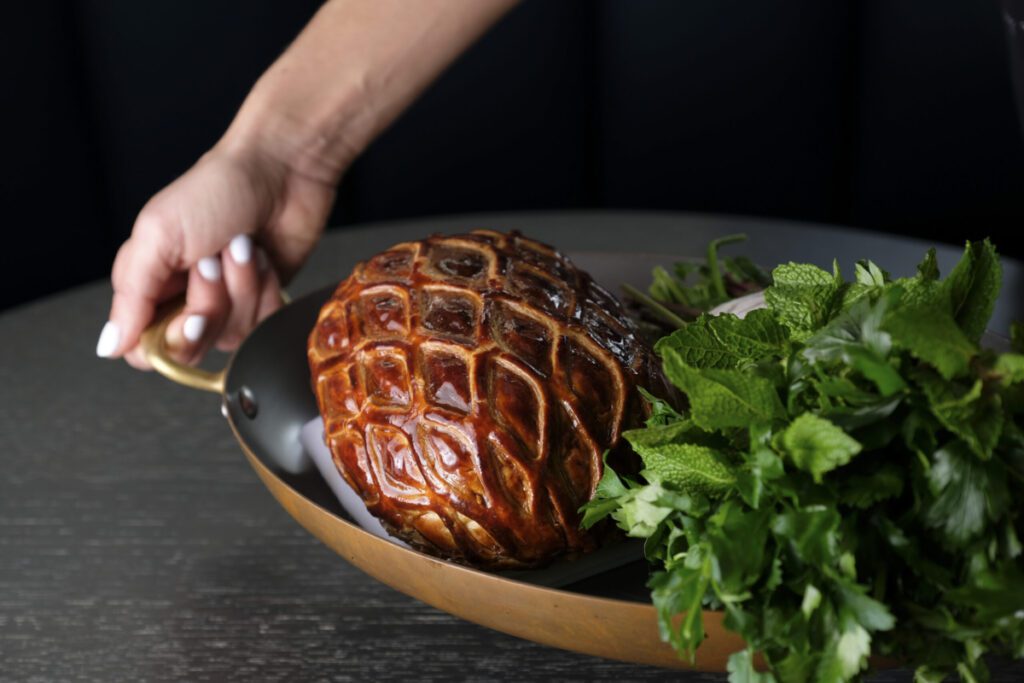 If you've spent time in Paris (and honestly, it's only been a single, rainy weekend for me), then you know it's not hard to find a brasserie on nearly every corner that you'll wish was on your street corner. That was the idea from chef Michael Beltran, to create an homage to the French brasserie with new takes on the dishes you'd expect: foie gras, a baked hen, lobster and sweetbreads. Here, Beltran installed Ashley Moncada as executive chef, and her expertly executed sauces are an argument that Laurel is better than—sacre bleu!—any Parisian street corner brasserie.
Look, it needs to be said that Walrus Rodeo had a bit of a bumpy start with some mixed reviews in its early days. However, I ate nearly the entire menu there recently dining with a few friends, and yes, there were some misses. But there were also dishes that show this talented crew knows how to put ingredients together in entirely innovative ways. That starts with the completely surprising carrot tartare, continues to cream-soaked gnocchi under a bed of black truffles and includes an entirely novel lamb ragout lasagna. Definitely try it for yourself, as they conintue to shake out the kinks.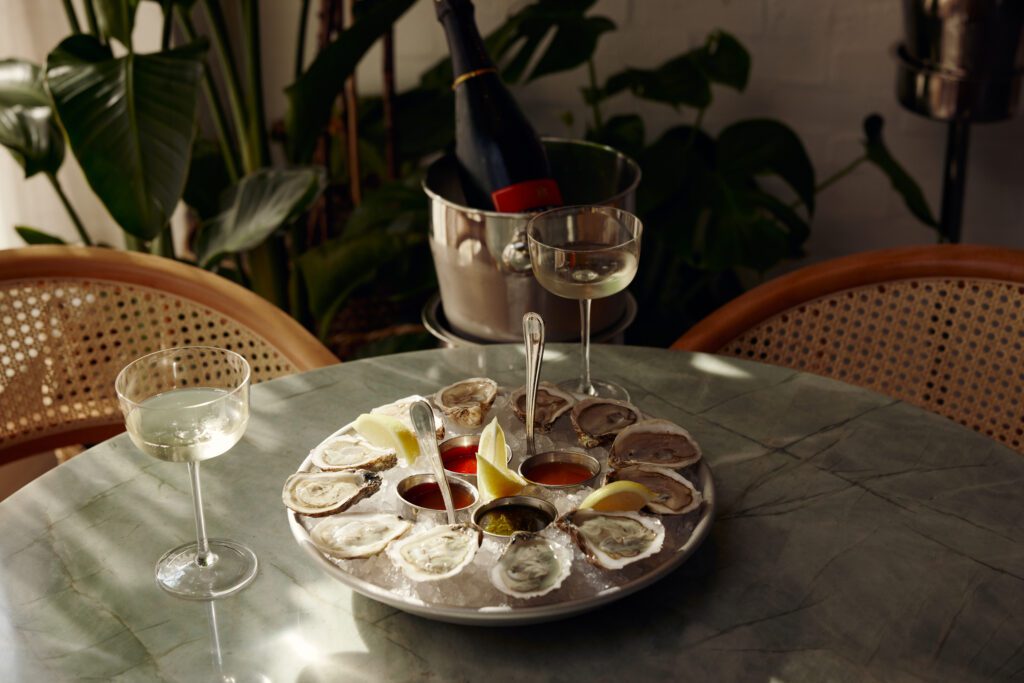 These days, Miami's restaurant scene is largely dominated by mini chains, notably the New York expat Major Food Group, responsible for many of the Magic City's hottest restaurants right now, including the quite good Carbone, Sadelle's and Dirty French. Then there's also Lost Boy Co., which opened what might be my favorite bar in the city, Lost Boy, and maybe my second-favorite, Fox's Lounge, along with the Andalusian tapas spot Tropezón. They've also put together some excellent restaurants, including Joliet, a spot that feels like a trip to the Garden District. It's all glittery and gold in there but not pretentious or clubby like elsewhere on South Beach, instead more comfortable and homey, a place to spend a few hours over brunch or a happy hour that turns into dinner. The theme is largely Cajun, like the jambalaya with a spice-roasted chicken and battered oysters, a sazerac spiked with cognac and the buttery oysters Rockefeller with collard greens. But there's also entirely new things too, like the layered potatoes, ultra crispy outside and tender within, and the elegant scallop crudo with yuzu. While many Miami restaurants want to coax you into dancing on tables with club music, Joliet is a Miami Beach respite of style.